This page is for both seekers and healers.
It offers complete details about our mission, goals and how we've designed this platform.
Because the concept is unique, it is important that you read the page in its entirety.
Welcome To
The World's Best Marketplace & Network
For Energy-Healers And Spiritual-Advisors.
In this new energy of renewal and advancement, people from around the world seek energy-healers and spiritual-advisors.
These experts have a passion to facilitate healing in their fellow sisters and brothers and, help them choose a path to a higher level of consciousness.
Today there are more spiritual facilitators than ever before and more step into their power each day.
Some are equipped with very old modalities and some come in with new types that are just as powerful.
October Update – The Healers
Sptember Update – 50 Days Later
We Are Ready! (July 22nd 2019)
WE ARE NOW LIVE! 8-8-2019 Grand-Opening!
Our Mission
1- Bring healers together and work as one united group. Reach more people around the world and offer guidance, facilitate healing to help raise the consciousness of every amazing soul we meet.
2- Provide healers a convenient space, tools, support and exposure to help build and grow their practice.
3- Help build a compassionate community where everyone can take part in making our planet a better place.
 1- Why We Do It
The first Why is our passion for creating a healthier and happier world for ourselves and future generations. We strongly believe it is possible if we all work together towards a common goal.
Second, as more healers turn professionals they must engage in the business aspect of their practice.
Developing and maintaining a business of their own can be challenging, especially to those who have no prior experience.
The two most common challenges healers are faced with are:
1- Setting up and building an attractive & functional website.
2- Marketing – Reaching out to potential customers.
Our goal is provide the tools and support needed to help Energy Healers and Spiritual Advisors focus more on their spiritual healing work. We want I Love Healers to be their second-home. Build and grow together as a community with a mission to heal our world one amazing soul at a time.
2- How We Do It:
To accomplish our goal we created three (3) web platforms:
I Love Healers – The Marketplace.
Healers1 – The Healers' Magazine & Hub.
Vort8x – The Social Community Network

 Each website serves a purpose and all 3 are designed to work together to support a common goal.

The Marketplace
Registered Service-Professionals (healers) get the tools they need to offer their energy-healing and spiritual-advice sessions.
Seekers* choose and hire Service-Professionals.
*Seekers: Our term for anyone who is in search of spiritual healing or advise.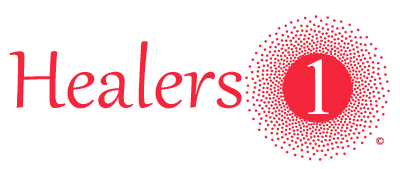 The Healers' Hub & Magazine
  Dedicated for energy-healers and spiritual- advisors personal websites.
Filled with articles about Meditation, Astrology, Numerology, Animal Communication, Sound Healing Hypnotherapy and so much more.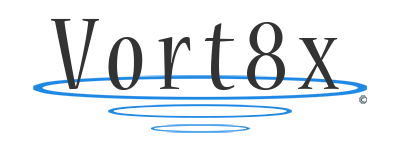 The Social Community Network
Or as we call it "The Spiritually Energized Community of Earth". 
Healers and Seekers engage in uplifting conversations about Love, Finances, Spirituality, Healing energy and so much more.

Join a group and start to mingle.
3- User Registration – Free
Everyone starts by signing-up to our Free User Account. You will need to type in your uniqe username and email address. Check your email for a confirmation to activate your new Free User Account.
When you login, you will find 1 profile on "I Love Healers" and another on "Vort8x". You will need to complete each profile separately.
One login grants you access to both websites.
Linking between is easy, you can use the round Icons 

 at the top right of every page.
Hire amazing energy-healers & spiritual advisors
Meet, chat & share with like-minded amazing souls
Donate-It Sessions for $9.99 - Win-Win-Win for all
Gain and redeem Energy-Points (coming soon)
Workshops and special events (coming soon)
Enjoy reading your Magazine Healers1
Join healers' private groups
Personal customizable profile
4- Healer Registration
Inviting prospective Energy Healers and Spiritual Advisors is only part of our job. Finding out who is ready to be a Pro Healer on I Love Healers is a challenging process, but we made it easy and rewarding.
We made things easy, affordable and rewarding to all, Win-Win for the healers, clients and world communities.
On-Boarding process
Being the best means we must set high standards. To help us achieve this goal we've designed a unique On-Boarding process.
When a healer successfully pass our On-Boarding test, they are invited to join the Pro-Healer Membership package.
To complete our On-Boarding process, a prospective healer begins with a "Starter Account"
Starter-Account – $29.99 (one-time)

~ We are pausing a few elements of the Starter-Program because our community is young and we wish to speed-up healers' registration. To find out more please Contact Us.
This stage is designed to test the prospective healers. It is done by giving the healer the opportunity to perform at least ten (10) Donate-It Sessions for a one-time-fee of $29.99.
The healer must get at least six (6) reviews with 4.5 stars or better (75% positive rating no less). Once achieved, they are invited to join our Pro Healer membership.
Each Donate-It Session is sold for $9.99 and 70% of the money goes to a charity. You can see the full list of charities here.
During our unique On-Boarding process, clients receive a session at a lower cost. Healers are given the opportunity to become professional members and, our community is given %70 of the money as domnation.
Win-Win-Win for all.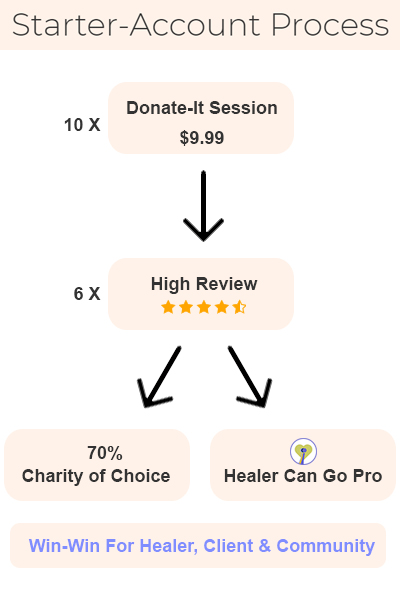 Compassionate Actions
Compassionate actions is at the core of our values and through the On-Boarding process, we're are able to practice it.
When a healer becomes a professional on our site we encourage them to continue the practice of giving Donate-It Sessions at least twice a month.
Their profile will reflect how many Donate-It Sessions they have in total. Donate-It Sessions reviews are separate from regular job activity reviews.
This serves as a great opportunity for our community of healers and seekers (clients) to advocate for a culture of giving unconditionally through the charity organizations we sponsor.
Win-Win-Win for all, isn't that amazing?
5-
Pro Membership

 When healers successfully complete their Starter Program they then are eligible to enroll to our Pro Membership account.
The benefits of our Pro Account are spread across all three websites. The following describes each feature and its details. In the coming months we will add more great things for both healers and seekers.
Pro Healer
$299
$179
Limited Time
(Yearly)

Offer your services to seekers. (minimum $65 per session)
Sell your digital products (video, audio or text up to 5 products)
Offer Donate-It Sessions (two per month minimum)
Job Extras to upscale your session
Get Paid $ (direct withdrawal)
Service & transaction fee 30% (lowest in the field)
Monthly Bonus Cashback (details will be provided)
Advertised on our network and partners
Offer service to buyers' Special-Requests
Pro Member personal support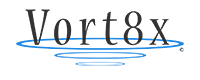 Social Community Network
The Spiritually-Energized Community of Earth
Connect, chat , share with like-minded amazing souls
Your private healer community group
Redeem Energy-Points (more on this coming up)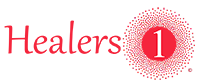 Advertised on our network and partners
SEO optimization Included
Article image included or use your own
Drive traffic to your sessions on I Love Healers
Apply For a Starter Account 
Please Complete Our Membership Request Form