Eddie BenAbraham
 The Healing Consul Facilitator – The Soul's Mantle Grid Mentor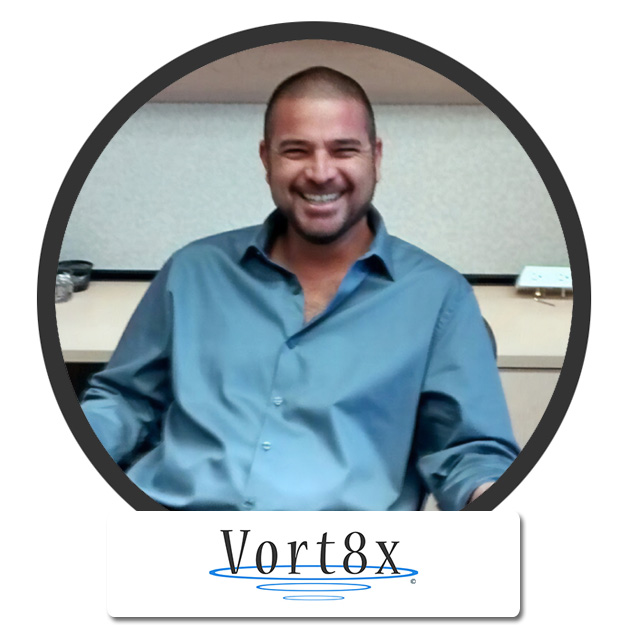 May 30th, 2020 The Soul's Mantle Grid Introduction-Class. (Free)
August 2020 – The Soul's Mantle Grid Master-Class. Enroll Here
Choose the option in the contact form and Eddie will provide you with the details. Additional events and classes are in the works.
Submit Your Request To Join
About Eddie
There are two distinct types of healing facilitators. There are ones that share guidance and advice from the spirit world and others who work with energy . These two modalities are connected but work differently. Eddie offers both options and caters towards the individual needs of his clients.
Eddie's spiritual connection began in the early 90's. It started with coffee cup reading, then, he was introduced to the teachings of Kryon, which expanded him further. From then on, Eddie's path has grown deeper into the roots of spiritualism, with published channels of The "E", Metatron, Kryon and more.
The major turning point came in 2007, the "rug" was pulled from under Eddie's feet taking him into what he now calls, the "spiritual-bootcamp". These intense shifts continued through 2012 and then started to slowly settle in 2016.
"You seek power, look within.
You seek love, reach within.
You seek peace, step within.
The world will follow." 
~ Eddie BenAbraham
 Eddie was given clear guidance. From spirit to activate an ancient energy field called "The Soul's Mantle Grid" (see illustration below). This immense sphere is part of who we are and directly related to divine and unconditional love of self. Eddie uses The Mantle Grid in his healing sessions, during coffee cup readings and everyday life. This is the place where he meets with "The Healing Consul", this simply describes those who come to assist in the healing process. These can be spirits, guides, Angels, Dragons, Elementals, Ancestors and more.
In 2017 Eddie invented and co-developed The Compassion Gauge Tool, designed to measure the level of compassion with a click of a button and in 2019, he co-developed I Love Healers network.
Today, his focus is teaching, facilitate healing and assist those who are ready with the intent to heal and open to higher level of consciousness. Eddie's work is an ongoing and expanding in directions he is guided to. Vort8x is shaping into a one of a kind community with a strong desire to be the love they want to see in the world.
In early 2020 Eddie introduced the Global Mindfulness Week. It is an invitation for people who who seek balance in daily life. Connect with Gaia, Honor Ancestors, Honor Family and Tribe or Saturday Honor the One. each day of the week has a purpose that is loving compassionate and simple.
The Soul's Mantle Grid
As was first presented in 2011.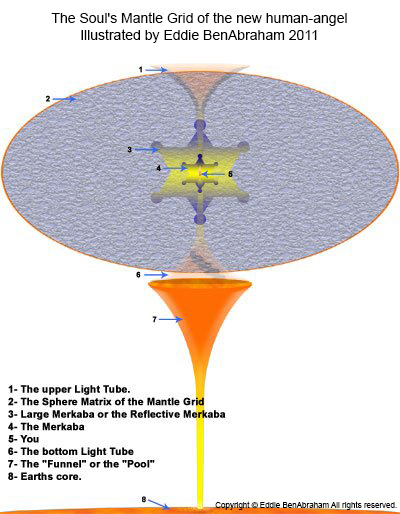 Approach & Values
Simplicity and straight to the point are Eddie's favorite ways of lead and facilitate a healing session. Values are always based on love and compassion. There are many ways a session can evolve and mature which means, keeping an open mind and heart plays an important role.
Come to your session knowing that you are in a safe space, designed and created especially for you by the divine.
Eddie is a divine channel, which means, you need to have clear INTENT. You must come ready to listen and make change in the things you possibly fear the most. We all have deep seated issues that need to be solved, healed and cleared. Life is work and that's why we are here, to learn and grow through the struggles.
Reading Special with Eddie – Limited Time Offer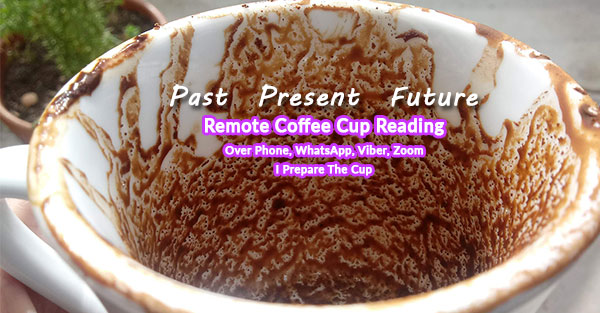 Global Mindfulness Week – An Invitation
Individuals, Couples Families & Animals