Michael Edward Bradford MA
International Intuitive Energy Healer & Breakthrough Specialist
Healing, Transforming & Awakening Individuals, Entrepreneurs & Organizations
Eliminate Confusion, Pain, Suffering
Transmute, Clear Energy Blockages
Renegotiate Karma Contracts
Raise Your Soul Frequency & Vibration
Activate Your Divine Blueprint
Attract Joy, Happiness & Success
Private Sessions, Coaching & Mentoring
Healer & Intuition Training
Choose the option in the contact form and Michael will provide you with the details. Additional events and classes are in the works.
Submit Your Request To Michael
About Michael
 Michael is an Author, International Intuitive Energy Healer, Breakthrough Specialist, Business Coach and Spiritual Teacher with expertise in health, healing, personal excellence, spiritual growth, entrepreneurship, success and wealth creation. He has a Masters Degree in International Management and advanced training in Intuition, NLP, Hypnosis, Reiki, Energy Medicine, Reading Energy Patterns and many other specialties.
Traveling, studying and teaching in over 50 countries, Michael has shared healing experiences with Native American Medicine People, Canadian Medicine People, Eskimo healers, Peruvian shamans, the Psychic Surgeons from the Philippines, the Maoris and numerous other therapists, healers, psychics, shamans and holistic medical professionals. He has assisted medical and healing practitioners globally, including chiropractors, therapists, holistic medical doctors and even psychiatrists, to heal their patients. He's also been on the board of directors of an Aides Clinic (USA) and the World Federation of Healing (UK).
Using his unique, cutting-edge, multidimensional methods, Michael has helped thousands of clients worldwide to break free of their limitations, balance karma and become more successful. His clients gained greater access to their intuition, sped up their healing process, accelerated their spiritual growth, gained clarity, improved relationships, attracted greater success and increased their finances.
 Michael's first book, "The Healing Energy of Your Hands" was an international best seller in 12 languages. "Mastering the Human Experience: Your Soul's Journey on Earth" and his latest book, "Intuition: Your Silent Thunder" are available on Amazon.
Michael offers private sessions, coaching, consulting, mentoring and in-depth workshops on personal breakthrough, financial success and intuition training. He also teaches Healer Training, Intuition Training and offers an Apprenticeship Program. Michael is available for conferences, keynote speeches, summits and joint ventures.
Gary – Clearing & Healing Demonstration & Testimonial
– North American Constellation Conference
Anutosh – Clearing & Healing Demonstration & Testimonial
– North American Constellation Conference
Janelle – Clearing & Healing Demonstration & Testimonial
– North American Constellation Conference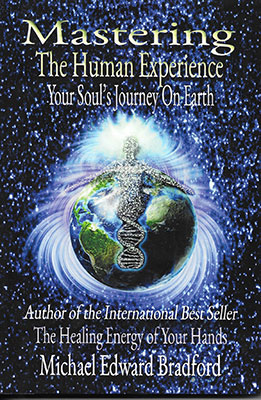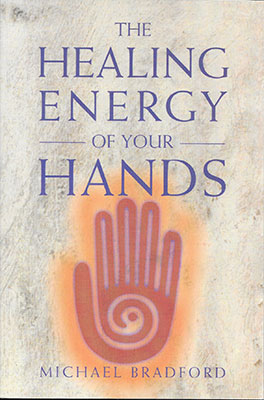 Approach & Values
I have been on a journey of self-healing and self-discovery for the past 45+ years. As I started to learn, change and grow, I started to sense, feel and intuitively know information. One day, about 40 years ago, while waiting my turn to have a healing session, I noticed the technique the healer was using was not working. Intuitively, I sensed what the person needed. After the healer finished, I asked if I could try something. Both agreed. As I shared what I was sensing and cleared the person's energy, he made a massive breakthrough. Shortly thereafter, the healer started bringing me the clients he couldn't help. Then he brought me his family and finally he asked for me to assist him.
When a person asks for assistance, regardless of their challenge, I intuitively see their divine soul blueprint and their perfection. As the person describes their challenge, I intuitively scan their mental, physical, emotional, spiritual and energetic body, identifying the deepest, soul-level, unresolved shock, trauma or belief that is throwing their energy field out of alignment. This process takes only a few minutes, As I am observing this, I am intuitively being shown what the person needs to clear, resolve and/or change in order to heal and become free.
Once the person's energy is clear and flowing freely, the person automatically attracts greater health, peace, joy, happiness, ease, grace, success and abundance.
Michael Edward Bradford MA
International Intuitive Energy Healer & Breakthrough Specialist
Healing, Transforming & Awakening Individuals, Entrepreneurs & Organizations
Global Mindfulness Week – An Invitation