Tony Dass
Light warrior & Ancestral Channeller The Medium is the Message
Self-Love Enabler & Activator
Divine Masculine Guidance
Conscious and Subconscious Alignment
Energetic Entanglement Investigation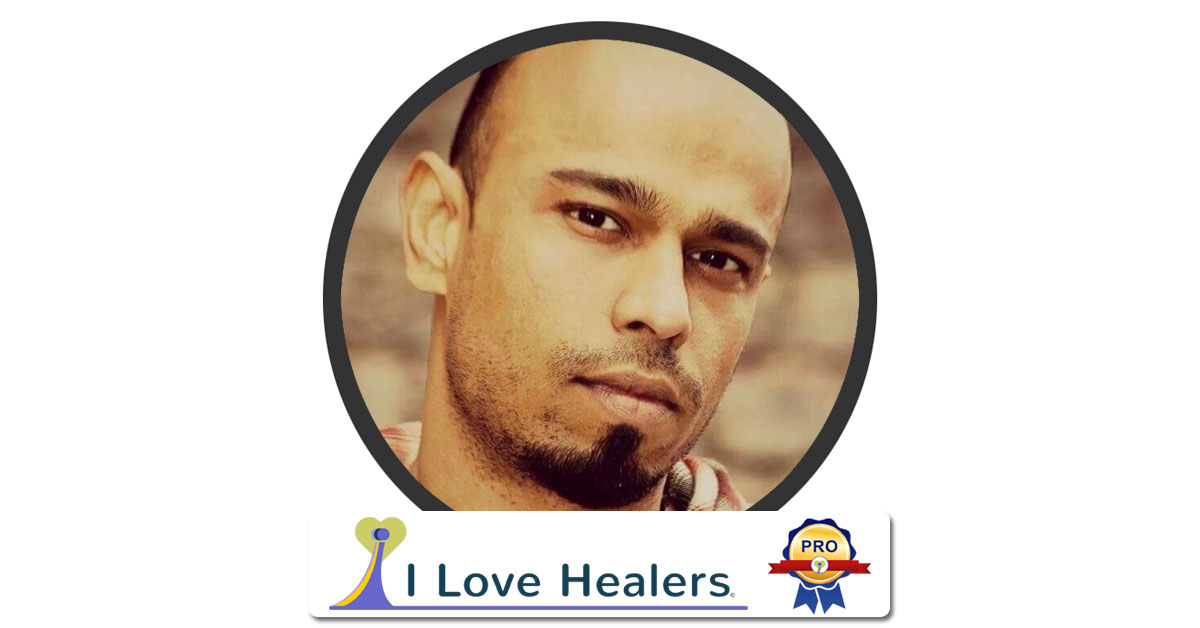 Hello! I'm Tony Dass
Light warrior & Ancestral Channeller The medium is the message
Having travelled across ninety two countries and still counting. Tony, has been fortunate enough to engage and learn deeply from the spiritual wisdom of masters across the globe and cross cultures. His natural energetic signature as a leader and healer has always been the reason why right from a very tender age of fourteen he was always approached by his classmates and friends to help them internalise and process their emotions so they could successfully express their feelings with crystal clear clarity to their elders. Growing up in india, he has been able to rescue many individuals from various types of self sabotage by channeling words of life into them through the medium of our ancestral wisdom.
For more than two decades Tony, has been a professional in the field of entertainment, event engineering and production. Having lived and worked in London, England he closely served for charities who offered counsel and rehabilitation to victims of several types of abuse. Although showbiz is where he thrives, the universe always positioned him in communities and situations where his spiritual skills were always tried, tested and divinely upgraded. Once whilst holidaying down south of india, a mature astrologer approached Tony, and told him "There is a mystic warrior sleeping within you, wake him up so that he can be of service to humanity" And, since then Tony has been actively in service to humanity.
My Approach & Values
Listening to my clients intuitively, is my highest priority. I aim to dig deeper into the individuals consciousness through dialogue and transparency which enables us to be both awake and ready for divine intervention, communication, upgrades and solutions. As the energy starts flowing seamlessly between me and the individual I tap into our infinite awareness where all our possibilities and blockages are revealed by divine guidance. And, post this phase I welcome the wisdom of our spiritual ancestors who then channel in the much needed message. The ancestors will speak what you need to hear and not what you want to hear. Once the individual breaks through the blockages, the way forward is full of holistic growth and real abundance by the grace of divine will for the individuals highest good.
The most fulfilling part a client experiences through every session is the ultimate truth that all which they seek is and has always been within them. With every session the individual unlocks layers of their own souls original signature which starts to transform them into who they truly are and only make choices which resonate with their own soul purpose. Ours is a journey that I promise will be full of laughter, humour and our ancestors deep wisdom.
My Experience & Education
25 years of serving humanity through healing and wisdom of our ancestors.
I'm naturally gifted and blessed by the universe to be a medium of guidance. My legacy and impact reflects in the testimonies given to me by the generous souls I have crossed paths with.
BM Market Research, Organisational Behaviour and Strategic Planning
Event Production & Engineering
Entrepreneur
I Work With Individuals, Couples Families & Animals
Tony Dass Light Warrior & Ancestral Channeller The Medium Is The Message