Self Love & Beyond – Master Course
Spiritual Teacher of
Advanced Esoterics
, Channel, Facilitator of Healing and Author
Ascending Into Your Heart's Awareness
I Help Light-Workers Who are Ready To Attain Greater Embodiment of God Through The Divine Awareness of Their Consciousness. 
Consciously Create Your Reality
Channel With Your Entourage
Practice The Entourage Healing Modality
Heal Yourself, Others and Our Planet
9 POWERFUL WEEKS
WILL
TRANSFORM YOUR LIFE.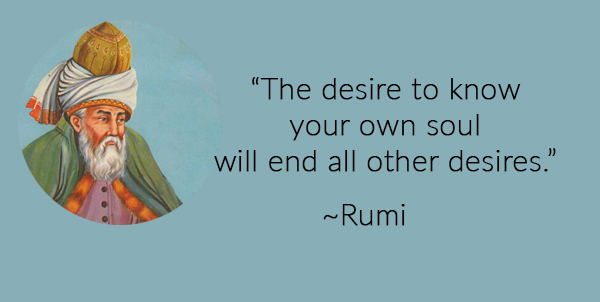 ....I couldn't be more grateful to Eddie...
I couldn't be more grateful to Eddie for the spiritual guidance and mentorship that he provided. "Ascending into your Hearts Awareness" exceeded my expectations. Through this instruction, I learned tools and practices that will help move my healing practice to a higher level.
More profoundly; I found something that had been missing in my life…I found my true self and rediscovered who I am. I discovered how to love myself, and to be free of self-judgment, insecurities and how to create my own beautiful reality; I have gained a higher level of consciousness and look forward to practicing these new concepts.
~Pamela-Las Vegas.
....Helps me to connect to higher frequencies...
"I came to Eddie needing support and direction and I received both and more. For me it's not about knowing the future, but getting the sense I am on the right track. Eddie's coffee reading together with his channeling and his unique spiritual way of looking at life, lifts my energy levels and helps me to connect to higher frequencies while feeling better about my choices or changing them if needed. Thank you Eddie for everything!"
~Ori D. Los Angeles.
...Amazing way to guide you...
"Eddie is a beautiful soul and have a amazing way to guide you. He is amazing! I trust him with his love and power. What a beautiful being of light!"
~Jessica L. New Mexico.
...Thank you for uncovering my fears...
"Thank you for the wonderful and authentic reading. Absolutely incredible. You managed to provide such an accurate details and clarity. Thank you for uncovering my fears and helping me face them in a direct, yet completely gentle way. I am looking forward to meeting again!"
~Jenny D. Los Angeles.
...describing my life with specificity it was WILD...
"What can I say? Eddie was nothing short of amazing! He didn't ask for ANY details, he just began talking, and then I was sold. A few moments in he began such describing my life with specificity it was WILD. It didn't end either.. he kept going. I loved that he didn't take my money and run. He made feel like he was there to give me the info I needed not to collect my coins. He is for real. Go ahead and call him you found your guy!"
~Taylor. Washington DC.
...beautiful and amazing gift...
"Eddie has a beautiful and amazing gift. He presents insight in a precise, kind manner. I feel blessed to have him share his expertise with me."
~Claire . New York.
...I felt my angels surrounding me...
"I trust my intuition and it led me to Eddie. As usual my intuition leads me to what is needed. From half an hour prior to the reading I felt an energy shift that confirmed this. I was seeking clarity on the forces that were at play in my life and Eddie gave me insightful, valuable and at times surprising insight. I felt my angels surrounding me during the reading in confirmation of the value of what was brought forth. It was awesome to speak to someone who has such insight and humanity. I highly recommend a reading with Eddie…….Tanya, Sydney "
~Tanya . Australia.
...it exceeded my expectation...
"A very accurate reading! I expected to have a good reading but it exceeded my expectation, it was filled with very much detail and it was very pertinent to my reality and how things are unfolding. Also appreciate all the support and enouragement and instilling a deep sense of security. I will definitely talk with you in the future! Wishing you lots of success and love. "
~Amalia. Spain.
HERE IS WHAT YOU'R GOING TO GET:
44 Digital Lessons in 9 Modules.
24 Weeks of Direct Support and Guidance with Eddie.
Channeled Session with Eddie – Coffee Cup Reading.
The Entourage Healing Session with Eddie
Become an "Entourage Healing" Modality Practitioner
Infinite Weekly Live Group Q&A For All Apprentices – For As Long As You Need! WOW!
6 Journey-Healing Meditations mp3.
Action Assignments, Ceremonies.
Graduation Assignment Program.
3 of Eddie's New Upcoming Books (See here)
Your Dedicated Page On Vort8x (See here)
Start Accelerating Your Ascension Process
"Taking The Journey of Divine Self-Love,
Is Key To Your Ascension & Crossing The Bridge To The New Earth.
You Are Worthy Of This Life!"
What Will You Gain
Clear Communication With Your Higher Self & Angelic Entourage
Walk The Earth With Higher Level Of Divine Self Love
Be an "Entourage Healing" Modality Practitioner
Create The Reality You Desire by Your Design
Bring Yourself Closer To The Creator Inside
Learn How To Be Loved By Spirit
Restore Balance To Your Body
Benevolent Divine Knowledge
Learn How To Heal Yourself
Learn How To Heal Others
Learn How To Heal Mother Gaia
Learn How To Channel
And so much more
💥WANTED💥
Earth Workers Who Are Ready To Heal Themselves & The Planet.
It Is Time To Transmute Energies With Your Divine Gifts.
5D Earth Is Here
How Will This Course Help You
Heal Negative Emotions & Energies
Balance & Heal Physical Imbalances
Heal & Resolve Relationships With Loved Ones
Expand Your Capacity To Receive Wealth & Abundance
Bring You Bliss & Clarity About Your Present and Future
Provide You With Clarity To Choose & Create Your Life Purposes  
"You seek power, look within.
You seek love, reach within.
You seek peace, step within.
The world will follow."
Our World Is Shifting & So Are We!
But What Will The Future Be Like?
Are You Ready To Live In Bliss?
Healing your past experiences is possible but it takes pure intent and desire. Healing your past means, you are ready to shift your relationship to the energy from what transpired early in your life, or past lives.  Eddie's work is designed to uncover and peel off the layers that no longer serve you. These "layers" can be energetical or emotional "baggage" hidden in your subconscious or in plain sight of your conscious mind.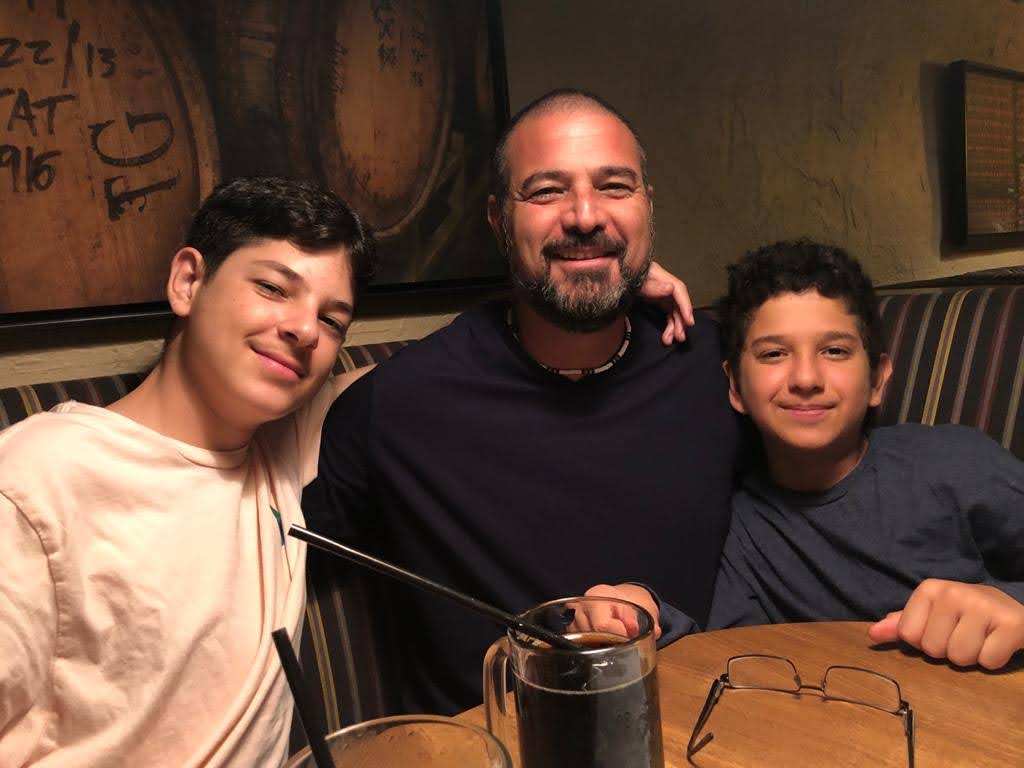 Founding Story
Since childhood, Eddie was aware of energy work and the power of consciousness. With the added guidance of his father David BenAbraham, Eddie knew that what he sees and feels, is not something everyone experiences. Later in life, Eddie invested more time into writing channeled content, and assisted clients while using his gift of Coffee Cup Reading (click to book a session). In the early 90's he was introduced to Kryon channeled through Lee Carroll, which helped to further expand his knowledge and awareness. Eddie's path has grown deeper into the roots of spiritualism, with published channels from The "E", Metatron, Kryon, Gaia, and more recently The Original Whales – The Seven Founders.
Today Eddie is the co-founder and president of Vort8x (Vortex) and the inventor of the Compassion Gauge Tool. His mission is to create The Spiritually Energized Community and with the help of fellow healers and spiritual advisors, reach and assist more humans around the world.
With the direct guidance of his Spiritual Entourage, Eddie channeled the lost and ancient knowledge of the divine soul-system called "The Soul's Mantle Grid" (סְרִיגֶי לִיבָּת הַנְשָׁמָה) (see illustration). This immense divine system is responsible for the meld between your physical-self and your Soul.

The journey through The Soul's Mantle Grid will enhance your ability to consciously create your reality, channel your Spiritual Entourage, heal yourself and facilitate your clients utilizing the powerful healing modality of
"
The Entourage Healing
"
(The Healing Ambassadors).
Through his courses and classes program, Eddie helps Lightseeds, Earth-workers, Lightworkers, Starseeds, Shamans, Healers and all others who are ready to discover the ways to expand to a higher level of awareness, expand their heart vessel and through their power of consciousness "activate" what has been dormant for many lifetimes
Eddie's work is ongoing and expanding in the directions he is divinely guided to. Vort8x is shaping into a one-of-a-kind community with a strong desire to be the love they want to see in the world – Are you ready to be part of the family?
The Soul's Mantle Grid
As was first presented in 2011.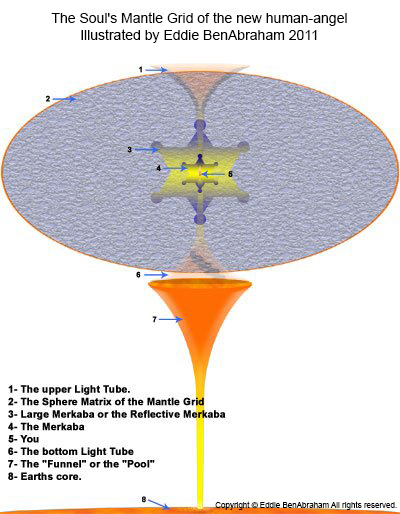 HERE'S EXACTLY WHAT YOU'RE GOING TO GET
Week 1: Warming up to God Within
Expanding awareness
Working through shadows
The power of free choice
Plowing resistance
Journey of Self-Love 1
The Entourage
Week 2: How Magnificent You Are
The Begining

Reincarnation

Old Soul & New Soul
The Akashic Records
Time, Gravity & Consciousness
The Soul's Mantle Grid Overview
Week 3: How Powerful You Are
Healing of self
Consciousness is king
Speaking to your cells
Letting go of beliefs
Past lives baggage
Losing the weight you want to gain
Money, Wealth and Abundance
Week 4: Releasing The Pain
Trusting the process
Divine flow allowing things to "cook"
Your relationship to Gaia
Your relationship to animals
Soul family and blood family
What happens when we die?
Week 5: The Channeler in You
Intuition vs imagination
What's in the way
Channelling
Origin of the channel
Week 6: Awakening The Master In You
Creating your reality
Free Choice vs Destiny
Self-Love and the stove
Potentials & synchronicity
Pushing the energy
Week 7: Gender Sexuality
Understanding the process
Past & future lifetime
Shifting genders & sexual attraction
Divine Masculine & Feminine
Week 8: The Soul's Mantle Grid
The human systems

Chakras, merkabah, torus…

The second merkabah

Connecting to the Field

Inviting your Entourage
Week 9: The Entourage Healing Modality
"Maestro" The Healer's Foundation
Strengthening the connection
Inviting the seeker
Scanning the body
The spinning
The heart's beam
and more
"The journey of life comes with opportunities to discover and heal the burdens of the past, that prevent us from expanding our awareness."
This Is The Lifetime You've Been Waiting For