Channeled Healing Sessions
Available Worldwide
Eddie BenAbraham
International Spiritual Mentor, Teacher, Channel & Presenter
Are you facing challenges with your partner, children, or extended family?
Do you feel lost and in need of guidance with your career, business, or passion in life?
Are you seeking clarity and tools to help facilitate balanced health?
Are you stuck in your childhood or past life events seeking a solution?
The experience awaits.
You are invited.
Cup Examples From Real Sessions
Private Session Fun Facts #2294
This is what a first date looks like. Of course, there could be more ways, but
this is a beautiful example.
And, a very good date and match.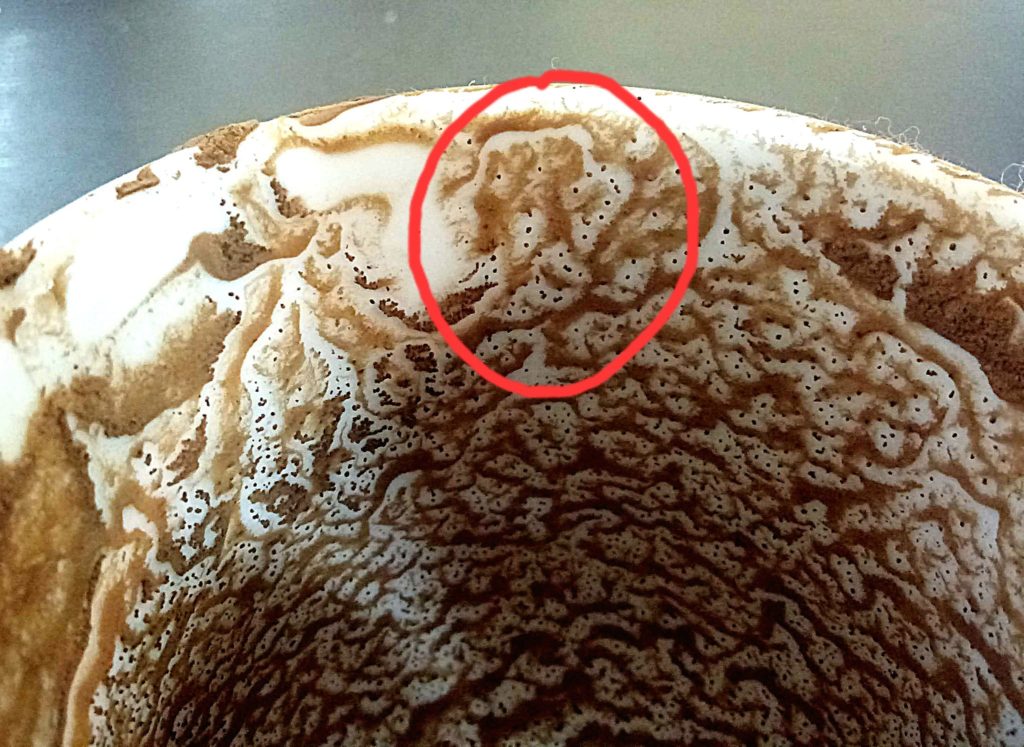 Private Session Fun Facts #7534.
The bottom of the cup, in most cases, represents the home and heart. You can see what is the emotional state of the individual, and what is going on at home. In this example, we have a beautiful rose.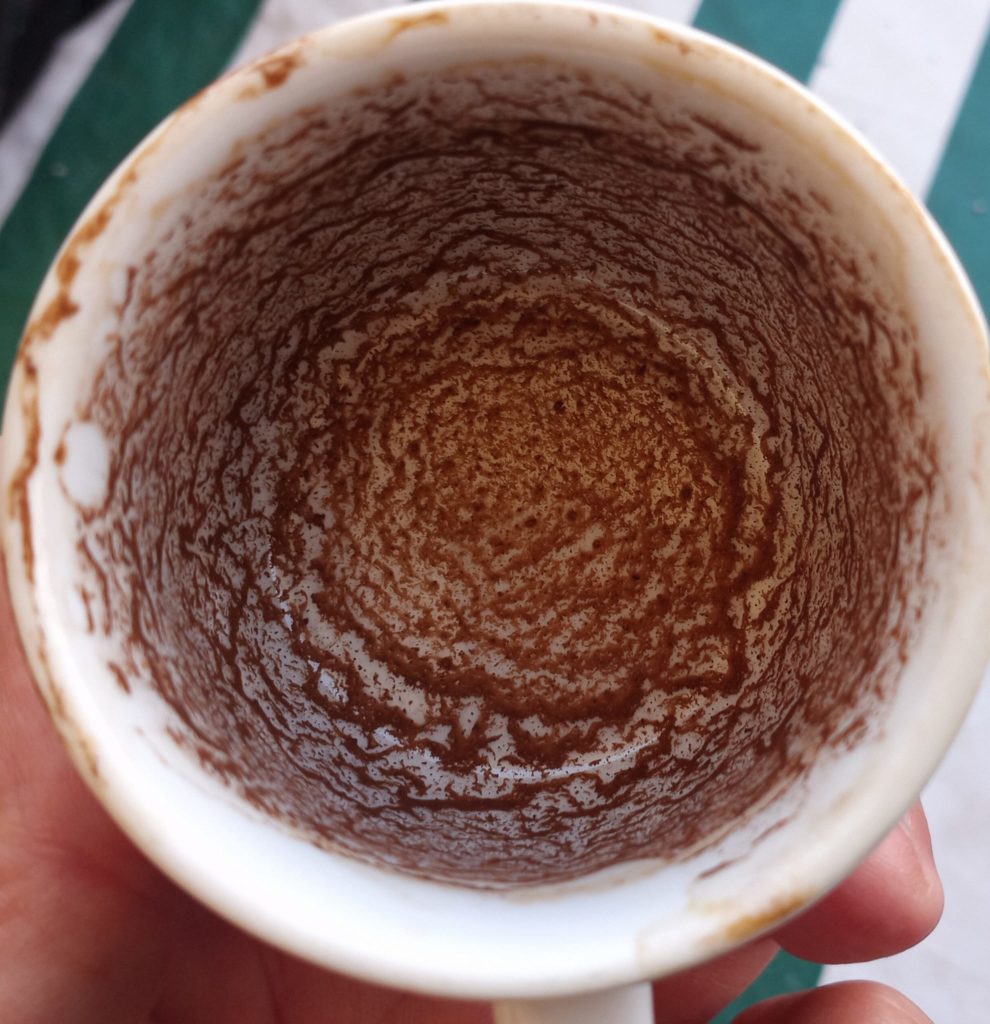 Private Session Fun Facts #1638 for you.
When you get a letter of a name. In this cup my client has the letter "J" representing the individual that will offer assistance during a challenging time. You can see the face to the left of the "J".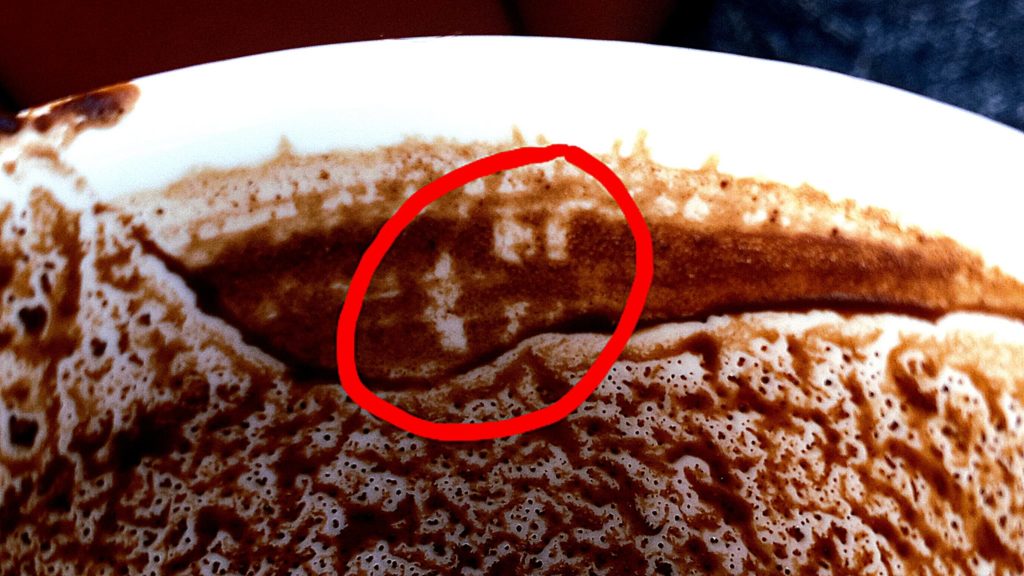 Private Session Fun Facts #3511 for you.
This one is about a relationship dynamic between a man, a woman, and a child. The man on the left, applying emotional and "mind pressure" on the woman, and the child, is the supporting ingredient while mom and dad are working things out. See the child (girl) on the right under the mother as she leans back.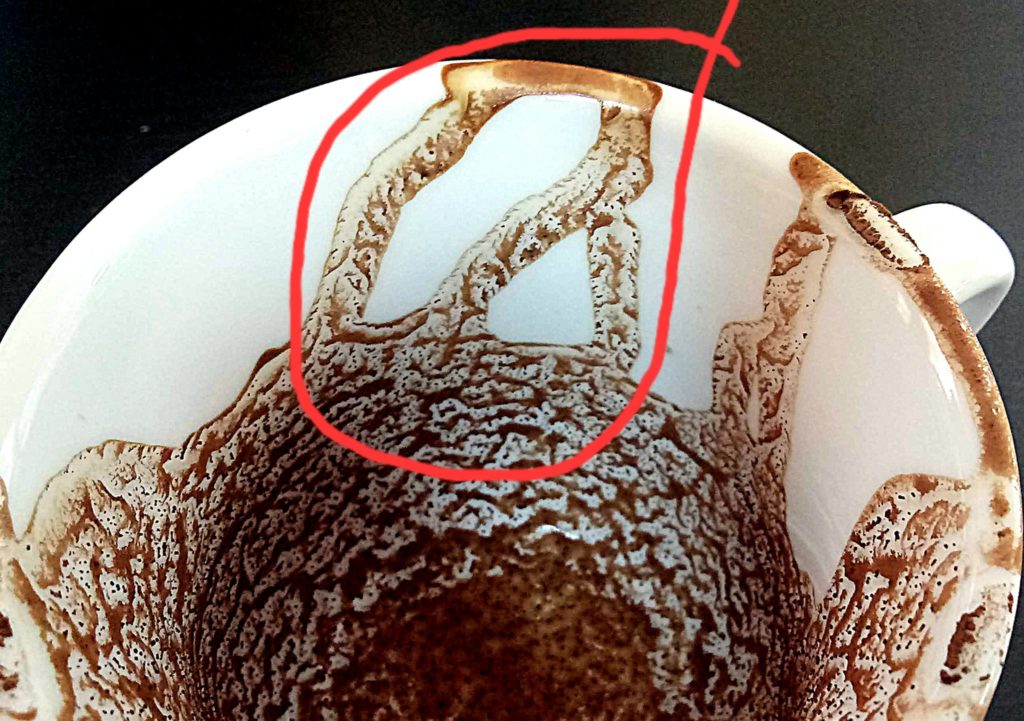 Ready to shed the layers of the past?
Together with my Entourage, we will dive deep into your past to reveal the things that no longer serve you. Look into your future potentials and provide you with a clear benevolent present.
If you have any questions or issues processing your booking, please let us know using the contact form at the bottom of this page.
Your Session Details
Welcome beautiful soul,
For a limited time sessions with Eddie are discounted $222.00 (USD).
Prepare yourself for a deep dive into your past, present and future.
Your Channeled Healing Session will last about 60-90 minutes and will be done over a voice call.
If you are located outside the United States, your session will be done over WhatsApp, Facebook Messenger or Viber.
If you haven't contacted Eddie prior and wish to ask questions please register your Free User account and contact Eddie through his Profile here Or, use the Contact Form below.
Common Questions
Q. Do I need to prepare coffee or see Eddie in person? 
A. No. Eddie prepares the cup for you. Scroll down to watch Eddie's short video.
Q. What type of healing modality is Eddie using and what to expect?
A. Eddie utilizes the Entourage Healing Modality. It is a powerful method that includes the assistance of a large support group from the quantum or spirit realm. This group, or Entourage as Eddie calls them, are your ancestors, angels, spirit guides, higher self, innate body, benevolent entities, elementals, and more. They kick into action the minute you choose to work with Eddie and more so during and after your session.
Q. What type of questions can I ask?
A. Any question you have on your mind and heart. Have a list ready prior to your session.
Q. How far to the future or past in time will my session cover?
A. Eddie's channeled information can cover as far as past lives and future life potentials. The most common aspects of time are childhood, womb, and young adulthood. The more you are open the "deeper" your session will lead to. 
Q. I can't find a convenient time to schedule my session on your calendar. What can I do?
A. Contact Eddie directly to and share your time zone so Eddie can accommodate you in the best possible way.
Q. Will my session be recorded? 
A. No. Eddie asks that you take notes instead because it is important that you are attentive during the session and not rely on a recording. It is important that you understand the value of writing during the session.
Q. Can I see what my cup looks like?
A. Yes, by request during or prior to your session only, Eddie will send you pictures of your cup.
Q. Can I cancel my session?
A. No cancellations or refunds are available. You can, however, reschedule with at least 48-hours prior notice using the Contact form below. There is no refund if you are late or miss your session. Please be on time.
If you have any questions or issues processing your booking, please let us know using the contact form at the bottom of this page.
Client Testimonials From Around The Globe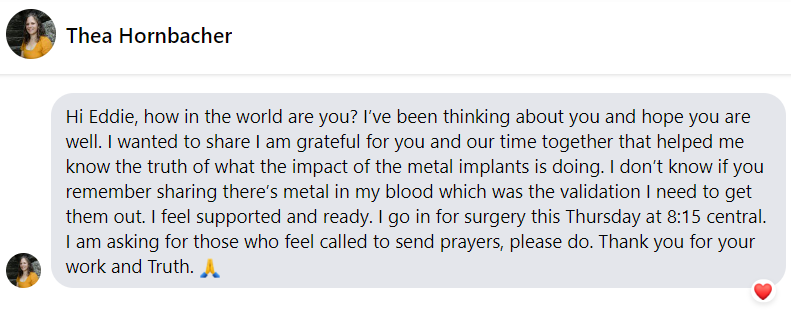 Eddie is my secret weapon! Readings with him are magical, intuitive and spot on! He's a true gift — and my go-to gift for people I love!
I recieved an amazing coffee cup reading from Eddie. He was absolutely spot on. He hit the major areas of my life where I was stuck and ready for new actions. The reading was extremely detailed & super accurate. I highly recommend! As I write this, I'm thinking I ought to book another!
Eddie was Amazing.. spot on! Cant wait for my next reading. I highly recommend him. Thank you 🙏
My reading experience with Ed… very emotional warm feeling he hass fine en open heart when do hi Reading… The reading is very very uplifting Yes and the guys sey the truth.. I feel that this experience Reading with him was more like a journey. I really recommend that. Because the reading is not like Everybody else Reading I promise you that
I have had two coffee cup readings with Eddie and they have both been spot on. This is why I went back a second time. Eddie is a master in this field and he engages so well. Both times I have received readings, the information and time lines have been accurate. I needed intuitive guidance as there has been so much transformation taking place in my life and this supported me fully. I was given clear guidance in all areas of my life and it has served me so well. Thank you so, so, so much Eddie… You're incredible at what you do. Sending you so much love.
What can I say? Eddie was nothing short of amazing! He didn't ask for ANY details, he just began talking, and then I was sold. A few moments in he began such describing my life with specificity it was WILD. It didn't end either.. he kept going. I loved that he didn't take my money and run. He made feel like he was there to give me the info I needed not to collect my coins. He is for real. Go ahead and call him you found your guy!
"Eddie's abilities are remarkable! It always amazes me how clearly he sees what is and how spot on his predictions are. I highly recommend booking a session with him"
Thank you Eddie for the pictures of my cup from my reading as well as the reading itself. I have to say that I picked up on your heart vibe from your videos and our text exhange as we set up my reading. Your extremely talented and astute. You gave me much to move forward with. Your delivery was frank, heart felt and kind. I appreciate all that you do. I feel blessed to know you.
I had 2 coffee cup readings with Eddie Vort8x. And he is no less than the real deal. So on point with his energetic read on my current life circumstances. I myself am a reader / healer, and I am very careful with who I go to and recommend to my loved ones. Rest assured he is sound, solid, concise , and most of all kind and tender to you, your message, and the assurance he gives you in the present divine ordained moment. I'm blessed to have found this brother and his gifts! 🙏☕️🗣👁✨🔥 Namaste! Magali from Florida
A very accurate reading! I expected to have a good reading but it exceeded my expectation, it was filled with very much detail and it was very pertinent to my reality and how things are unfolding. Also appreciate all the support and enouragement and instilling a deep sense of security. I will definitely talk with you in the future! Wishing you lots of success and love.
I had a beautiful Coffee Cup Reading with Eddie this week. It was not just a reading; it was a healing session. Eddie helped me to navigate my memory towards a memory that I tried to repress from my childhood, and then helped me to release it. The reading was, as usual, perfectly accurate, and very uplifting. I feel that not only I received some insights to my potential future, but also lots of healing. I recommend Eddie's reading to everyone. Dominika
Get Your Special Gift
Your Session Comes With Free Copies Of Eddie's 3 Best Selling Books.
The Digital Copies Are Available The Moment You Book Your Session.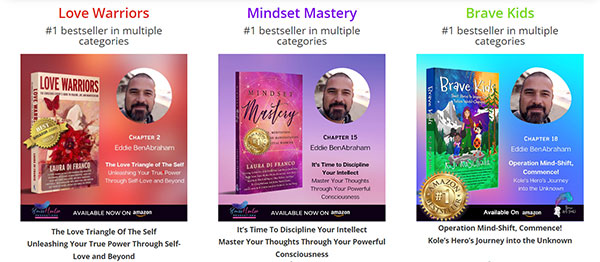 If you have any questions or issues processing your booking, please let us know using the contact form at the bottom of this page.
Our Founding Story
Eddie BenAbraham is an International Spiritual Mentor, Teacher, Channel, Healing Facilitator, Inventor, Presenter, and Bestselling Author.
In 2019, Eddie built Vort8x.com (pronounced Vortex) with a mission to assist fellow humans during the shift into Earth's new Golden Age.
Through his teachings of basic and advanced esoterics, Eddie offers his tribe the awareness and the means to consciously create a life of joy, balanced health, and abundance.
"My Entourage" is what Eddie calls his divine-support team. Using the art of reading Turkish coffee grounds, Eddie's Channeled Healing Sessions and coaching programs give an in-depth reading and can lead to profound realization and healing in your past, present, and future. One of the key subjects in Eddie's powerful courses and presentations is "The Anatomy Of Your Soul". This subject has been a passion from a young age and today, it has developed into a critical part in understanding the divinity in our human experience.
Through Eddie's extensive six months Master Course -"The Comprehensive Mentorship For The Awakening Consciousness" he teaches his students The Entourage Healing Modality. It is a new and powerful method of healing developed over a decade with the help of his divine assistance - The Entourage.
In 2017, Eddie introduced to the world one of his inventions: "The Compassion Gauge Tool". with the help of his friend and master programmer, Peter Bakalov. The Compassion Gauge Tool can automatically detect and measure the level of compassion. Once the user clicks the button, the system recognizes their state-of-being and, in a fraction of a second, shows the level of compassion ranging from one (1) through ten (10).
Eddie's most recent development is his connection with The Seven Founders - The Original Whales. The fascinating channeled information will be part of a six-book series—five workbooks based on his Self Love & Beyond – Master Course, "Ascending Into Your Heart's Awareness," and the sixth about the Original Whales.
Eddie's ongoing work includes a wide range of subjects. You're invited to join us here on Vort8x the loving community on his online platform to connect with like-hearts. There you will find the services offered and ways to contact Eddie directly.
We look forward to meeting you.
If you have any questions or issues processing your booking, please let us know using the contact form at the bottom of this page.
Private Session Questions