Dance For Kindness
Worldwide Event In Celebration Of World Kindness Day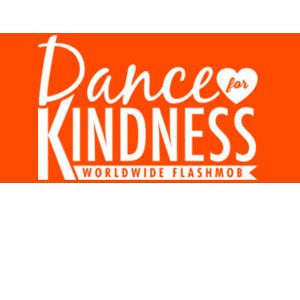 Status: Active
Member since: August 2019
Life Vest Inside is a non-profit organization that inspires, empowers and educates people of all backgrounds to lead a life of kindness. We set out to effect global change through inspirational media, technology, education, and on the ground social engagement.
Every year, to kick off World Kindness Week, Life Vest Inside organizes "Dance for Kindness," a WorldWide FreezeMob/FlashMob during which groups from all across the globe unite under the banner of kindness and join together to perform to the same song, same dance, all happening on the same day. Dance for Kindness serves as Life Vest Inside's Annual Fundraiser as well as a means of building awareness of World Kindness Day. This year our global impact will be even greater as we unite to support non profit organizations all around the world. Life Vest Inside will donate 10% of each city's overall fundraising to a local nonprofit chosen by each city's Group Leader. You can support HERE.
The purpose of Dance for Kindness is to look beyond ourselves – beyond the boundaries of our country, beyond our culture, our race, our religion and realize that we are citizens of the world and that kindness is the common thread that unites us all.
Through Dance for Kindness, Life Vest Inside has created a powerful kindness network that fosters dialogue with people across the globe, including parts of the world torn apart by conflict. Through our approach, we establish peace in place of conflict, love in place of hatred, hope in place of fear, and kindness in place of mistrust. As a result we have seen a positive change in the way people engage with one another and respect each other.
Last years event took place in over 120 cities, 50 countries with over 20,000 participants. This year marks our 8th Annual WorldWide Dance for Kindness and will take place on Sunday, November 10th 2019!
CLICK "VOTE", OUR SYSTEM WILL AUTOMATICALLY GAUGE YOUR STATE OF COMPASSION.
The objective is to find out how compassionate this organization is.
For the first 5 seconds, you will see your own result before it is combined into a collective-average.
Click once.
No Personal Information is Needed.
The Tool Detects Your Energy The Moment You "VOTE".
The more compassion the organization evokes in you, the higher they will rank.
Click here to learn how it works
Life Vest Inside
2101 Ocean Pkwy
Brooklyn, NY 11223

Phone: 1-347-292-9584
Please Participate, Share Your Experience
at 
Life Vest Inside
Your submission will be reviewed before it is published. Should we have any questions we will contact you. We do not share your email or last name. We will publicly post your First name, City and the content or your experience details. If you have any questions please Contact Us.