Welcome To Vort8x Retreats World Wide
For Lightworkers, StarSeeds and High Vibrational Brothers and Sisters
444 Collective Response April 4th, 2022
Costa Rica – 5 Days, 4 Nights
Sovereign self-mastery is the evolutionary path of the healer within. A rite of passage often requires an individual to walk the path less traveled to deepen one's self-awareness in connection to the omniverse & all that it encompasses, with a depth of potency of divine love, sacred connections with an alchemical transformational exchange.
This initiation in gathering together is to deepen the benevolence of the sacred sovereign being you are in Costa Rica anchoring in a rite of ancient passage. Where you are unlocking with fellow Light-bearers, Way-showers & Alchemists, Sharmans & Soul Teachers the highest timelines available for reciprocal guidance for the collective evolutionary journey of Humanity, Pachamama & all its inhabitants within the vastness of the Cosmos.
Please join us for an eclectic experience on the shores of San Juanillo, Guanacaste, Costa Rica. Hosted at The Buddha Hotel & Restaurant located on the pacific coast also known as the Blue Zone.
This retreat includes:
Yoga classes, Breathwork, Mindfulness & Healing; Angelic, Elemental, and Ancestral Healing. A private session with Eddie for each of our guests is also included. Please let Eddie Know so he can include your session in the schedule.
* Yoga Availability will depend on group dynamics: Morning stretch yoga, Vinyasa, Power Yoga, Yoga-Pilates, Yin Yoga, Gentle Yoga, Restorative Yoga with Reiki. 
Breakfast, Lunch & dinner with a soft drink. Full menu will be provided. Alcohol not included.
Facilitators:
– Ashra Bennett.
– Jana Valkova-Kamberov.
– Eddie BenAbraham.
Accommodations:
5 days, 4 nights stay at The Buddha Hotel & Restaurant. Air-conditioned suites & rooms, pool, beach access and spectacular sunsets.
For your convenience, there are two beautiful types of rooms: Large and Standard. Each can accommodate 2 guests however, the Large is much more spacious.
Prices are for each guest:
Standard room (private): $3444.00
Standard room (shared): $3144.00
Large room (shared): $3844.00
$500.00 non-refundable deposit is required to reserve your space.
Balance due by March 1st.
Private sessions are also available. You will need to schedule early as availability is limited. Private sessions are paid separately and not included in the retreat price.
Your schedule will look like the following:
Morning Yoga & Meditation.
Breakfast.
Private Sessions.
Workshop.
Lunch.
Free Time.
Private Sessions.
Sunset Yoga & Meditation.
You will receive the complete and detailed schedule when you book your retreat.
You will also receive the complete list of available private sessions.
Retreat cost does not include travel costs and airfare. If you need a shuttle service from Liberia (Daniel Oduber Quirós International Airport) please let us know to make arrangements.
The Registration For This Retreat Is Closed. 
Stay Tuned For Our Next Retreat Details.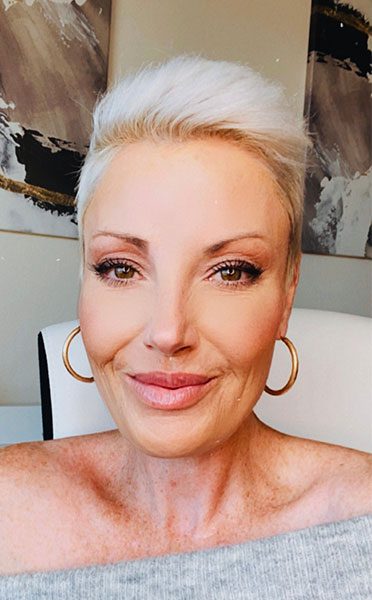 Ashra Bennett

Multidimensional Celestial Guide
12D Galactic Channel
Activation Soul Mentor
About Ashra
ASHRA® is a co-facilitator of this unparalleled sacred container of higher learnings. An activation soul mentor ASHRA® is globally known for channeling directly to higher realms consciousness. Not limited to pure source 12th dimension & above pure (GOD) consciousness. Examples include Christ consciousness, various councils of light, Elohim, Lyran, Pleiadian, Auctrurain, Venusian, Orion & Intergalactic Federations, Ascended Masters, Archangels, Seraphim Consciousness.
ASHRA® mentors & coaches spiritual teachers, lightworkers, shamans & star-seeds seeking to expand their soul purpose on the planet in divine service to the communities they serve both locally & globally, Gaia & the rise of the embodied divine masculine & feminine sacred divination.
As a certified executive professional transformational coach & mentor, Beyond quantum hypnosis facilitator, Master NLP facilitator ASHRA® Unifies grounded & ancient ancestral celestial soul wisdom for optimal, purposeful results, reflective immediately with her soul mentorship activations & facilitation.
A veteran for her teachings on past life healing, soul retrieval, soul transformation, ascension, Akashic records (Soul Records), Plant & crystal alchemy, Recalibrating trauma (past life & current life), Healing Inner child healing, DNA activations is a taste of what you will be all part fo the sacred container facilitated in Costa Rica. Transcendental ASHRA® is renowned for cultivating a transparent LOVE language of life as a spiritual guide of the COSMOS. Over the past 17+ Years, ASHRA® has had the privilege of assisting nearly half a million students globally.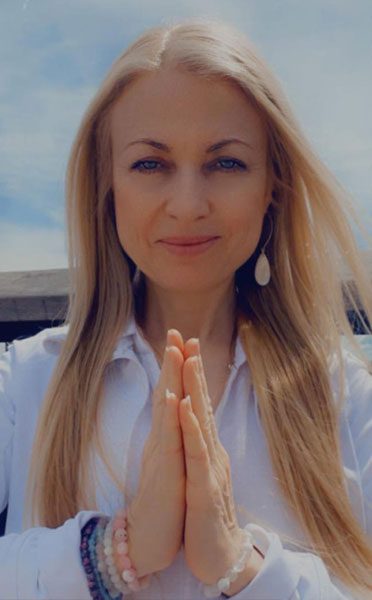 Jana Valkova-Kamberov

Advanced Yoga Teacher & Reiki Master Teacher
About Jana
I was born in a cozy beautiful town called Burgas, located in the country of Bulgaria right next to the Black sea. I finished my Master of Science in Mechanical Engineering and later moved to America.
Discovering the powerful positive impact of yoga on people's lives I started to deepen my knowledge about it. Focusing on supporting people through yoga & finding my strong connection with energies, I completed several trainings: Fly & Release Aerial Yoga, Advanced Certified Yoga Teacher RYT500, Floating Yoga Instructor, Yin Yoga, Usui Reiki Master Teacher, and Dragon Reiki Unicorn Master Teacher.
As I'm hugging the idea that our bodies are temples of our souls, I encourage people towards consistent work for having healthier minds in healthier bodies with happier lives.
My message to everyone is to open their hearts for the real meaning of life and take it as a spiritual experience & living every minute with love, grace, and gratitude.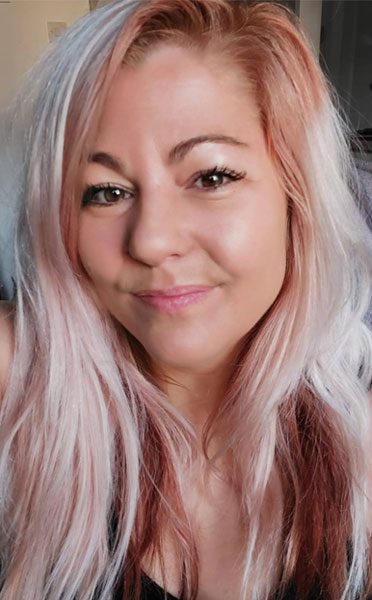 Casca Graham
International Spiritual Teacher & Diahkonic Healer
About Casca
Sawubona (I see you), I have been working with energy and practicing mindfulness for more than twenty years.  Having a background in education and mental health enables me to confidently support people of all ages and backgrounds.  I was born in South Africa, which had a profound effect on my natural ability to connect to Mother Earth and nature.  Working with the energy of our planet is hugely beneficial for our own healing as well as working with the planet and all that inhabits it.  I am a Usui Reiki Master as well as an Angelic and Dragon Reiki Master. I also teach Angelic Reiki and have developed my own Certified Dragon Reiki course, which I teach online as well as face to face.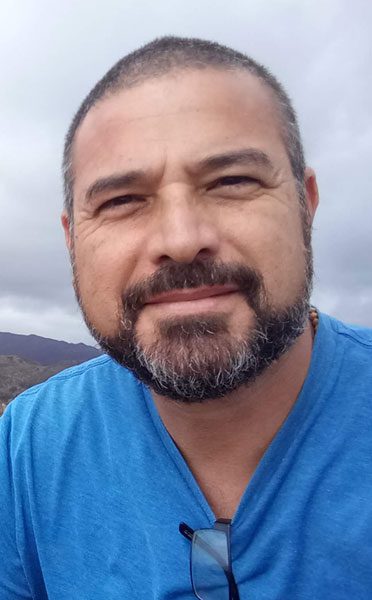 Eddie BenAbraham

Spiritual Mentor & Facilitator of Advanced Esoterics
About Eddie
Co-founder and president of Vort8x (Vortex). His mission is to create The Spiritually Energized Community and with the help of fellow healers and spiritual advisors, reach and assist more humans around the world. 
Mentor in advanced esoterics Eddie teaches his students a powerful 9 Week Course Ascending Into Your Heart's Awareness, designed to open your heart and expand consciousness. 
Since childhood, Eddie was aware of energy work and the power of consciousness. With the added guidance of his father David BenAbraham, Eddie knew that what he sees and feels, is not something everyone experiences. Later in life, Eddie invested more time into writing channeled content and assisted clients while using his gift of Coffee Cup Reading. In addition, he was introduced to Kryon, which helped to further expand his knowledge and awareness. Eddie's path has grown deeper into the roots of spiritualism, with published channels from The "E", Metatron, Kryon, Gaia and more.
You Will Be Redirected To The Scheduling Page After You Complete and Click Submit.
Book Your Free Introduction-Call
CLICK "VOTE", OUR SYSTEM WILL AUTOMATICALLY GAUGE YOUR STATE OF COMPASSION.
The objective is to find out how compassionate this healing event is. 
For the first 5 seconds, you will see your own result before it is combined into a collective-average.
Click once.
No Personal Information is Needed.
The Tool Detects Your Energy The Moment You "VOTE".
The more compassion the subject evokes in you, the higher they will rank.
Click here to learn how it works
Our goal is to promote compassionate actions in world communities. We offer the Compassion Gauge Tool on specific pages with the intent to inspire people and organizations to meld compassion into their mission and values.
The more compassion the subject evokes in you, the higher the results.
Eddie BenAbraham
President and co-founder
What If I Get Zero?
 Does NOT mean you are not a compassionate person!
Compassion is a state-of-being just like love, anger or joy and for each state, there are different levels of experience.  
Compassion – Marketing For A New Era – What Will You Choose?
Compassion measurement tool, Compassion measurement, Self compassion measure, Measuring compassion, Levels of compassion, How to measure compassion
Your contribution is highly appreciated.
Your generosity will assist in our continued development of the Compassion Tool and community effort worldwide to make our planet healthier and happier to live in.