First Message From "The Seven Founders" – News pack #2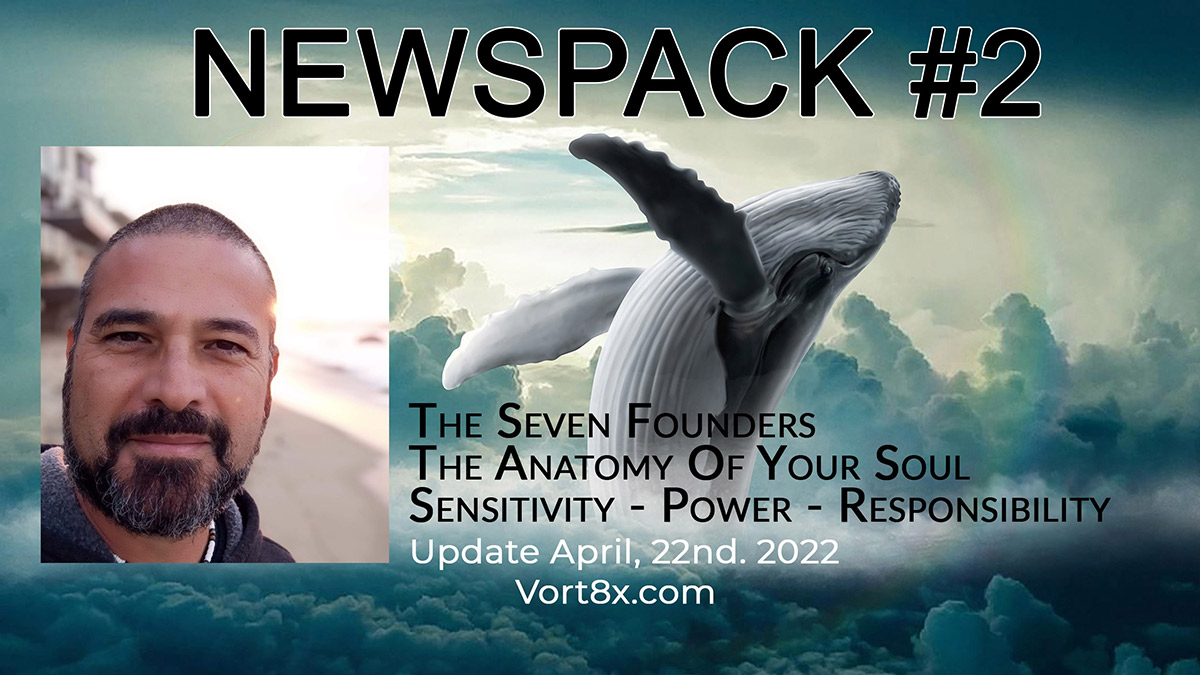 Publisher copyright: The below channeled content is FREE for you to read, print and share. You must maintain the integrity of this message. The sale, editing, or distortion of this original content is strictly prohibited. 
Hello beautiful souls,
Firstly I wish to welcome all of you who have joined Vort8x to take part in my new free class. Truly an honor to feel your presence, thank you!
Its been three weeks since they share with me who they are and since then, their voices and messages intensified.
A couple of years ago I received this message "We are 7 and we will teach you all about the science of the universe". I forgot about it and then 6 months ago I felt that something new is coming in, a new set of support-group in my Entourage, one that I haven't met before. For years I have channeled Gaia, Kryon, Metatron, and others but this one, felt very different.
Deep inside I knew this will be a very special and unique connection but was enamored when they shared who they are.
The process came to be after 4 months of intense inner work.
That was the final clearing before "The Seven Founders" stepped forward.
Their first request was that I meet them at the beach, regularly. They said I must be by the water so they can show the information and work on/with me, for what they were here for. There I was on the beach during the last 2 weeks of March.
Early in the morning 40-minute drive to my favorite spot, located on the beautiful shores of Malibu
April, 1st. Friday morning, after spending about 30 minutes with them, "The Seven Founders" showed and explained who they are:
" We are The Seven Founders, we represent the original Whales from the galaxy of water."
" We are the guardians of the water. We are the bridge between all life in every galaxy."
" We are from The Central Sun."
" We are here to gift you, Earth's Souls what you've been waiting for."

The warmth and love that engulfed my wholeness during those moments, were tremendous. They also showed themselves to me. Seven Whales in blueish turquoise water, peacefully positioned upright side by side.
The information they share with me will all be in my new Book which will take about 8 months to Channel. This main book will be accompanied by 5 additional Work-Books and will be available as a set of 6 books.
They have already outlined some of the things we will do, but most of it is a work in progress.
To get a glimpse of the information coming I invite you to watch my latest Free class which is available here on Vort8x.com (pronounced Vortex). If you haven't attended my class yet, please register your free user account, wait for your approval and then log in and click the Orange Class Button at the top.
This is the first time I share these details in public and it is with great respect and appreciation to our water family, The Seven founders.
Tons of love to you all and look forward to seeing you in class.
Eddie BenAbraham and The Seven Founders.
CLICK "VOTE", OUR SYSTEM WILL AUTOMATICALLY GAUGE YOUR STATE OF COMPASSION.
The objective is to find out how compassionate this healing event is. 
For the first 5 seconds, you will see your own result before it is combined into a collective-average.
Click once.
No Personal Information is Needed.
The Tool Detects Your Energy The Moment You "VOTE".
The more compassion the subject evokes in you, the higher they will rank.
Click here to learn how it works