Global White Lion Protection Trust
A leader in community-based conservation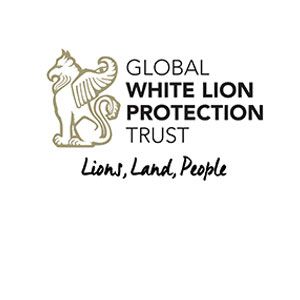 Status: Active
Member since: August 2019
The Global White Lion Protection Trust is a registered NPO/Public Benefit Organisation situated in a protected area of nearly 4,400 acres of endemic bushveld. The land was acquired by the White Lion Trust, which has re-introduced captive bred white lions into their natural habitat in a carefully phased, ground-breaking scientific program. The White Lions have integrated with wild golden lions, and our three prides now roam freely in their ancestral heritage lands.
Founded in 2002 by Linda Tucker after nearly ten years of intensive research into both the scientific and cultural significance of the White Lions, the White Lion Trust has built up a strong and consistent record of creating mutual benefits for Lions, Land and People. Under the expert guidance of our Head of Operations, Lion Ecologist Jason Turner, The White Lion Trust continues to bring to the world important scientific data and leads calls for the legal protection of Panthera Leo, particularly the critically endangered sub-species we refer to as The White Lion.
The Global White Lion Protection Trust is a 501(c)(3) nonprofit.
If you require a 501(c)(3) Certificate, please contact accounting[@]whitelions.org before you make your donation.
CLICK "VOTE", OUR SYSTEM WILL AUTOMATICALLY GAUGE YOUR STATE OF COMPASSION.
The objective is to find out how compassionate this organization is.
For the first 5 seconds, you will see your own result before it is combined into a collective-average.
Click once.
No Personal Information is Needed.
The Tool Detects Your Energy The Moment You "VOTE".
The more compassion the organization evokes in you, the higher they will rank.
Click here to learn how it works
Global White Lion Protection Trust
Tsau! Conservancy
Guernsey 81 KU – Portion 21,
Limpopo Province, South Africa

Phone: +27 15 793 0657
Please Participate, Share Your Experience
at Global White Lion Protection Trust
Your submission will be reviewed before it is published. Should we have any questions we will contact you. We do not share your email or last name. We will publicly post your First name, City and the content or your experience details. If you have any questions please Contact Us.