Have You Done "The Spectacle"?
New Divine Assistance
With
The Original Whales, Gaia & The Seven Founders
"It's Not a Meditation, It's an Experience"
Read & Listen To The Testimonials and Experiences
Beautiful Soul,
Welcome to Your Free Healing-Journey Meditation With The Seven Founders, The Original Whales & Gaia.

Step 1 – Register Your Free User Account Here. * You must register to gain access.
Step 2 – Remember to check your email folders for a confirmation from Vort8x.com
Step 3 – Log in and start your Healing Journey.

Use The Link Below After You've Registered & Logged In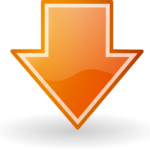 Published July 25th, 2023