A Dream School In Nepalese Mountain
Welcome to a worthy school project in Nepalese mountain!
"You can always be the reason for others to smile"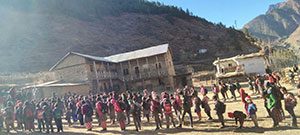 Status: Active
Member since: December 2020
In the mid west part of Nepal, in Karnali region, we have been serving children of below 15 for almost half decade, in a tiny school, nestled high in the range of Himalaya. We have been trying to provide the best possible qualitative education despite ample setbacks. We have around 300 kids, 12 classrooms, 13 teaching staffs excluding an assistant. in the lap of nature, school kicks off at 10 in the morning and is over at 4 in the evening. Children mainly from neighboring villages come to school, on foot. But some have to walk for couple of hours too, to get to school. We collect minimum fees from them to run school. We are here solely for the service of these kids.
CLICK "VOTE", OUR SYSTEM WILL AUTOMATICALLY GAUGE YOUR STATE OF COMPASSION.
The objective is to find out how compassionate this organization is.
For the first 5 seconds, you will see your own result before it is combined into a collective-average.
Click once.
No Personal Information is Needed.
The Tool Detects Your Energy The Moment You "VOTE".
The more compassion the organization evokes in you, the higher they will rank.
Click here to learn how it works
What Customers Say - Written Testimonials
Customer reviews go here 
Customer reviews go here 
Customer reviews go here 
Customer reviews go here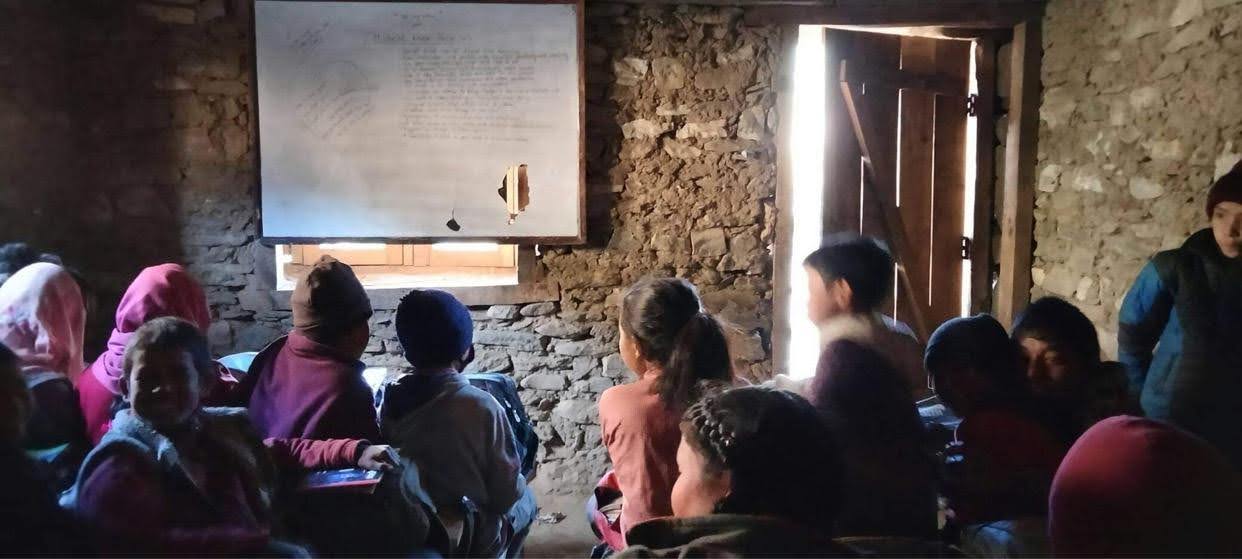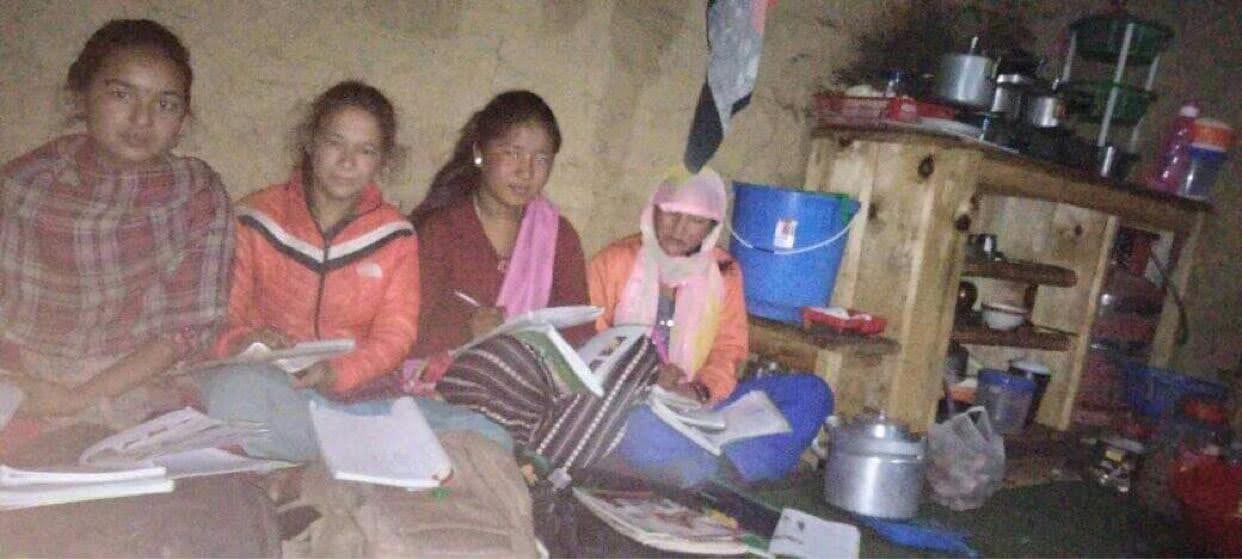 Yes, we want to be connected with the people like you, around the world to make you involve in a project which we are conducting for the kids in the mountain. It's solely for uplifting hearts of kids and shaping their future furnishing them with quality education, with our sincerest efforts. And we strongly believe that something beautiful is always bound to happen. Our efforts are not enough. And we don't have even any access to any organizations or people who are supposed to support school and kids. We don't have much expectations from here. So, in this context, world people like you can inspire kids in many ways.
1)You can inspire kids to learn native English. You can come to school and support kids to make them strong at English. Being good at English is itself a wonderful skill. Kids can express their views and communicate with anyone in the world if they are good at it.
2)We want artists, singers, dancers, flutist, guitarist, drummer, musicians, painter, sketcher, drawer, doctor, engineer, pilot, photographer, film maker, healer, therapist, teacher and many others who have specialized skills and knowledges of any sort, to come to us one day and make our kids inspired.
3)And we have another wish to establish our own school and buildings some day. The current school that we are running is on lease. We have to pay large part of our collections to school owner. And yet, the owner has nothing to do with the kids when they get substantial amount even without doing anything for them.
4)Mutual interaction and introduction with the world in any form is also what we are expecting. Be it in the form of physical presence or through social media, it is unprecedentedly beautiful to explore new insights and knowledges for the kids. We are sure it will leave a very good impressions on the mind of kids and ultimately in their lives.
5)School children will have high morale and visions in their hearts and minds. When they see you and can have opportunity to be with you, they will have better sense of love and kindness. they will feel this planet as a global family. This will largely leave good impressions upon them and they will also learn the culture of supporting others when they grow up.
6) And we are certain that your presence in any form with us, will bring incredible creativity in the school and among kids. And that will be a gift for the children.
It's An Opportunity To Serve Humanity
Working for the kids for many years in the mountain and seeing their faces and aspirations closely, we have realized that they have also unlimited potential, possibilities and capabilities like other kids of the world. And to be honest, they have better curiosity, willingness and desire to learn something wonderful as early as possible. So, we are here to collect every sort of blessings from around the globe for them. Whatever we learn, we witness and be a part while sharing about them, we try to apply those lessons and share those blessings to kids.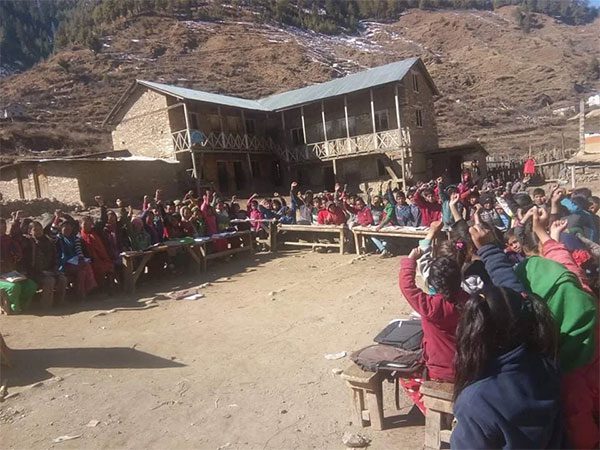 Heaven is myth. Mountain is a paradise in real. And yet the presence of such wonderful children has beautified the entire mountain place. This is a must reaching place in life. So, you can take it as a blessing. It is indeed a great place of pilgrimage for you to enter into the kingdom of divine. The temperature of here is quite good except in couple of months during winter. Good vibrations of divinity and godliness everywhere can be found. One can easily feel ecstasy of being here. So, let's take this invitation as and opportunity. It's a divine invitation to all of you and be a part. It is possible. You can be a source of inspiration and blessing for the Nepalese mountain ever. Your presence will always be felt and appreciated by Himalayan children and soil.
Please remember, no one ever has come to us so far despite our decade-long prayers. Yes, you can make your presence felt. You can make the difference.
It's real. It exists. It's divine. Not to mention, it's more than awesome.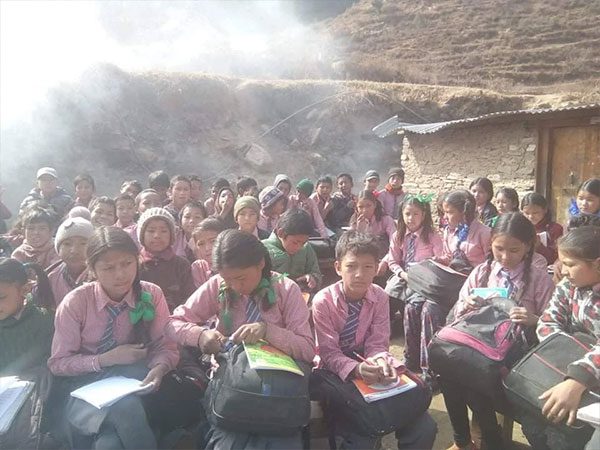 A Dream School In Nepalese Mountain
umla marga, Chandannath, Nepal
+9779848362790
swamidhyanadhar@gmail.com
Your submission will be reviewed before it is published. Should we have any questions we will contact you. We do not share your email or last name. We will publicly post your First name, City and the content or your experience details. If you have any questions please Contact Us.

Please Participate, Share Your Experience at The School