The Spectacle
The Whales Healing Journey
Repair Your Timelines

DNA 12 Layers Upgrade

Usher In The New Earth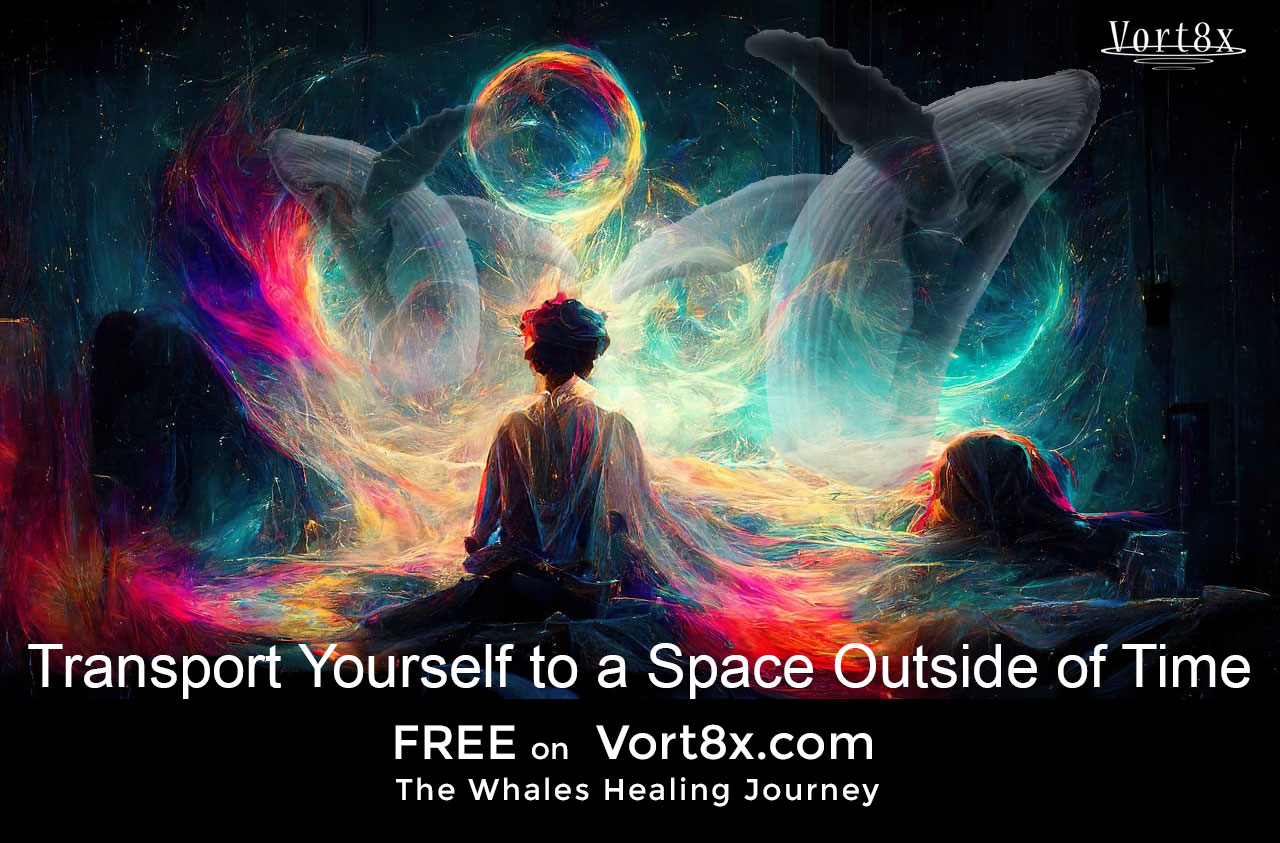 With
The Original Whales, Gaia & The Seven Founders
It's Not Just a Meditation It's an Experience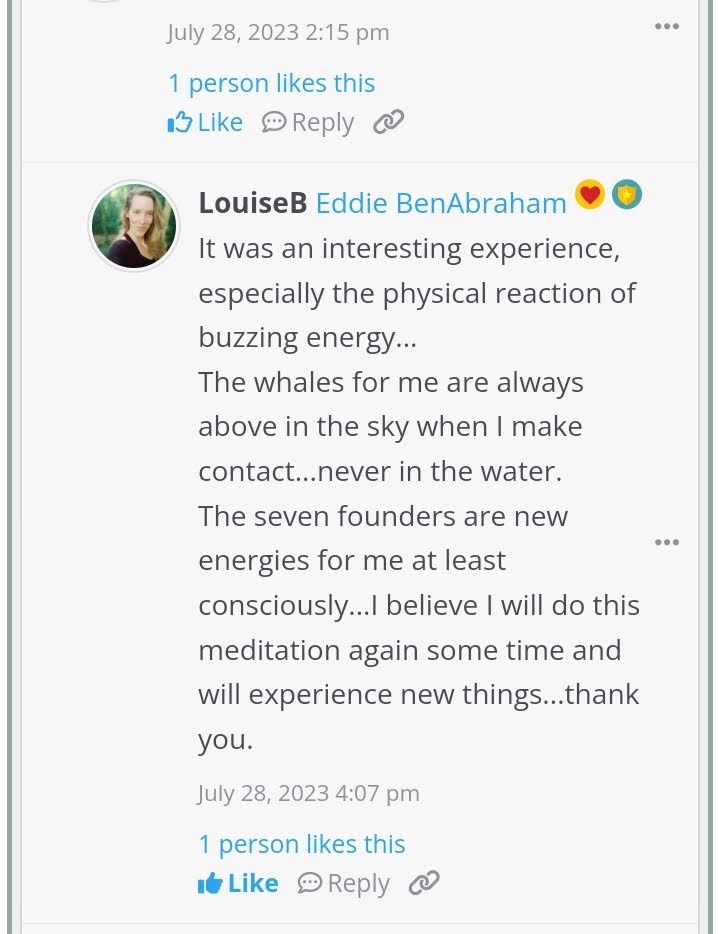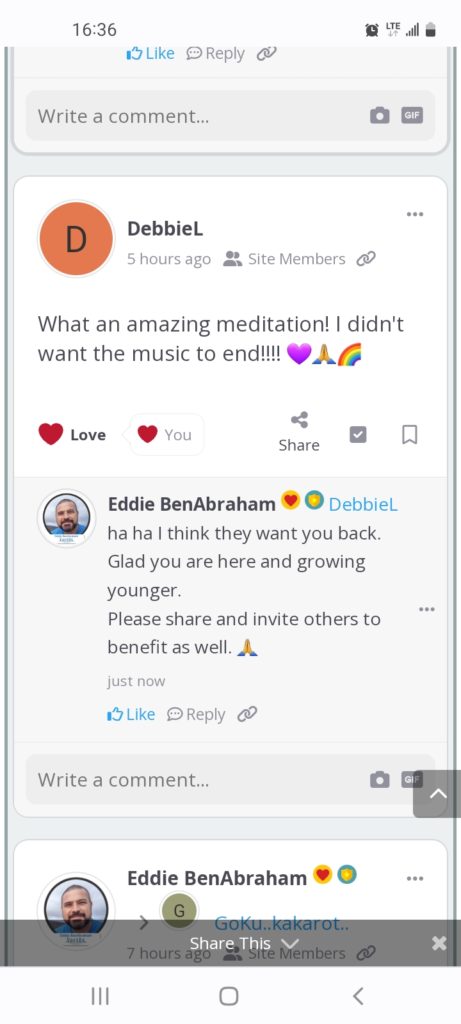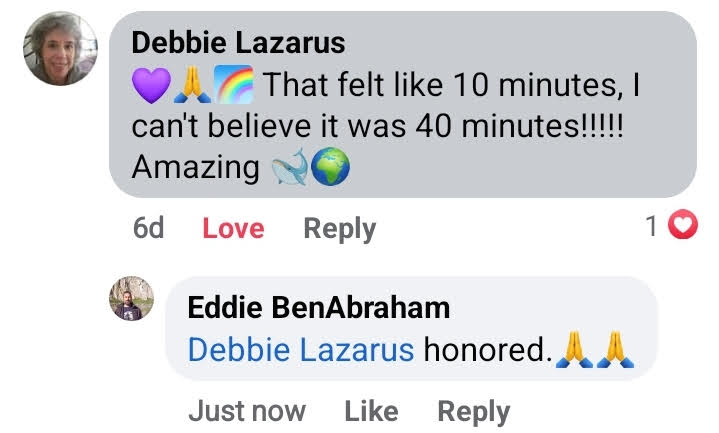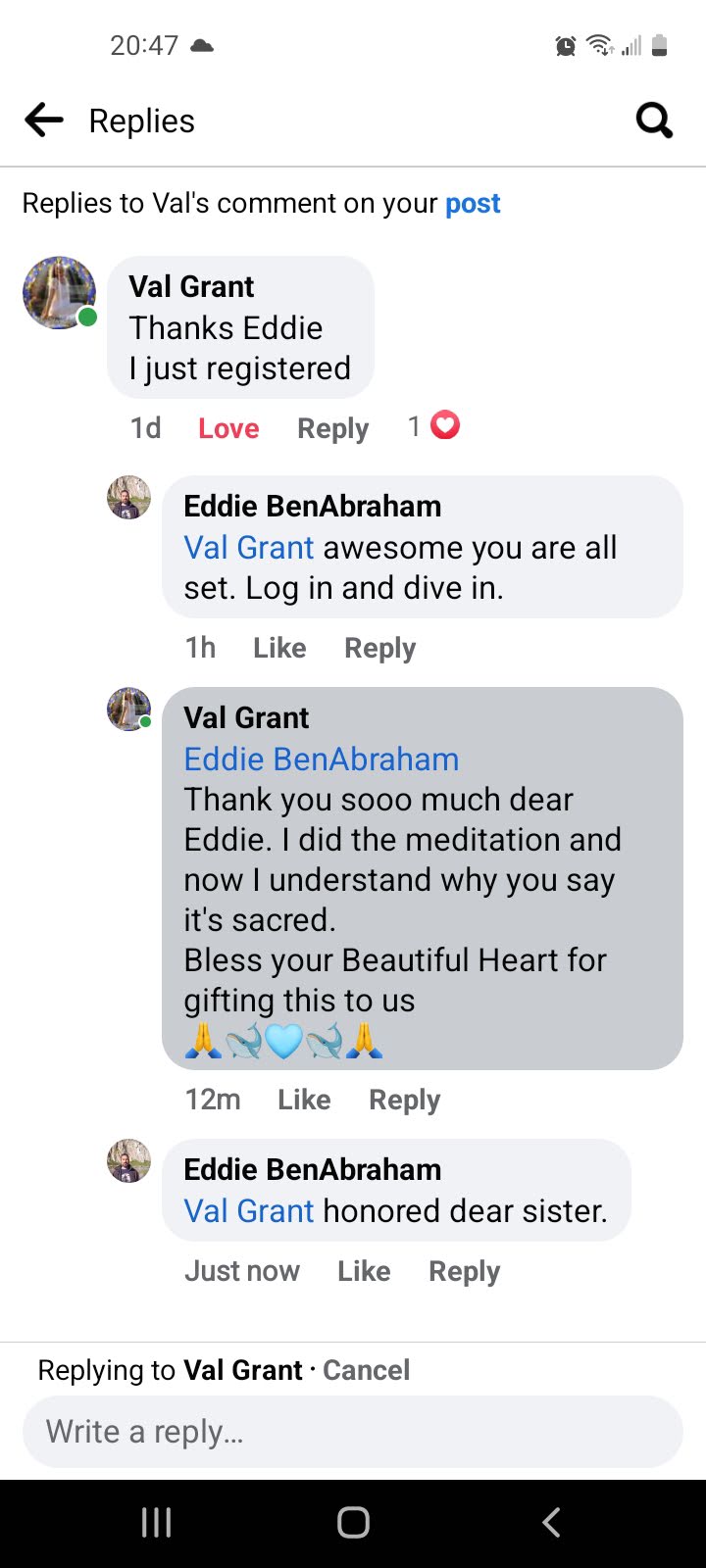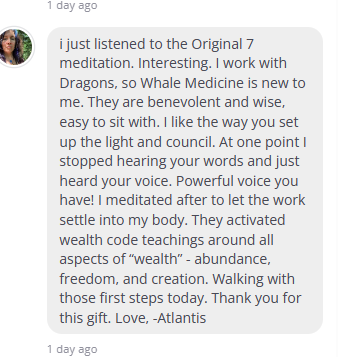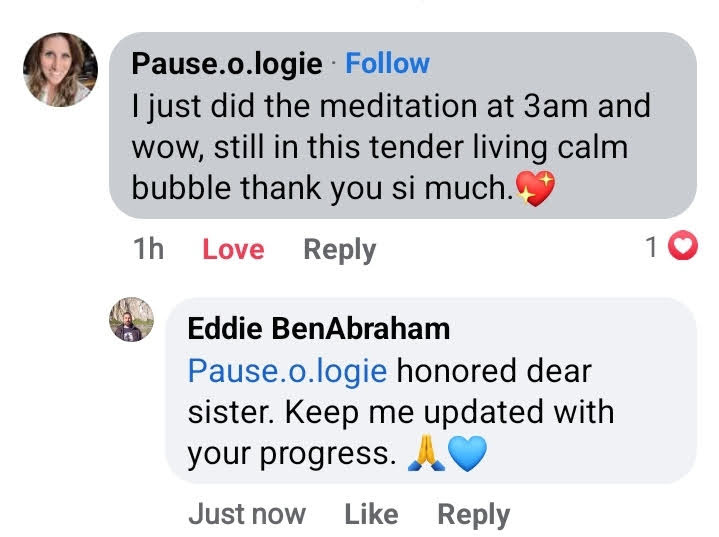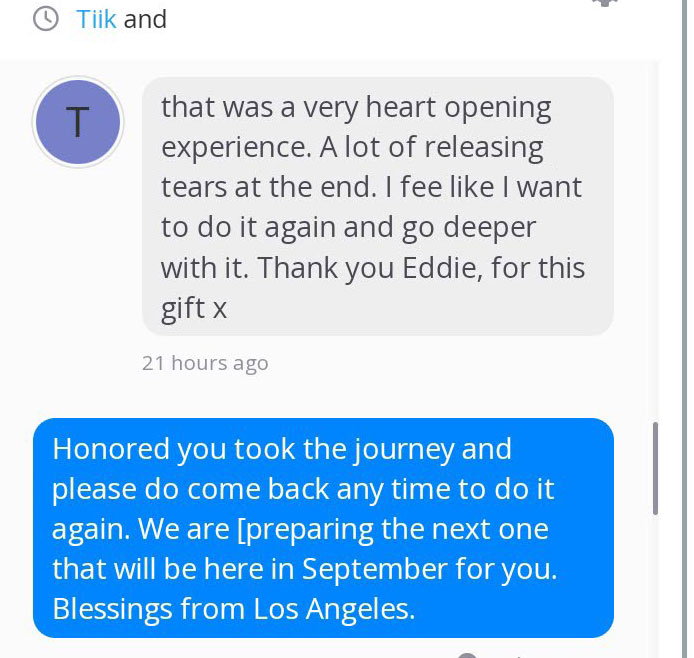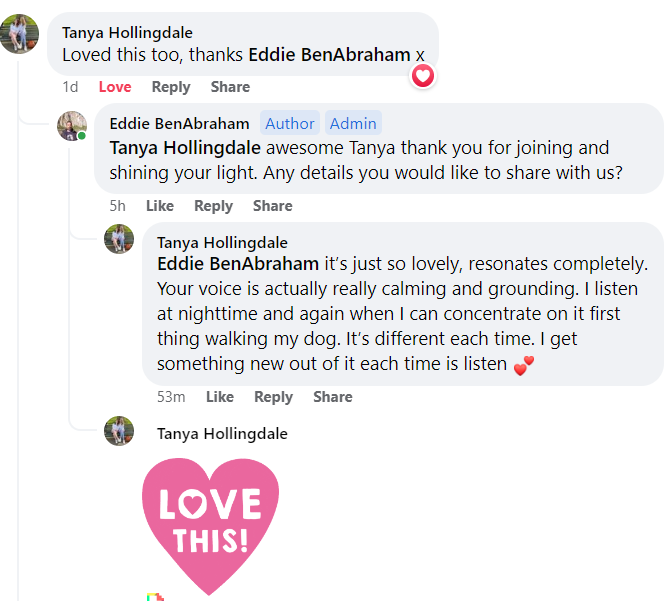 Hello Eddie,
You are such a wonderful and beautiful kind soul and I thank you for your sharing of your meditations with me.
Just a little feedback for you, firstly with your first meditation session I was unable to come to terms with what happened to me. As soon as your meditation started on both occasions I found myself as a humpback whale enjoying being in the ocean waiting for you to get into the journeying. On the first meditation as you spoke about the Seven Founders leaving, without thinking I joined them to leave with them, but came up to a sharp stop like running into a solid barrier. The Sixth Founder turned and smiled at me saying telepathically that I couldn't go back with them at this point because I had agreed to be here on Earth in a humanoid body to walk with people in their transition. I watched in tears as they went on through the vortex until it closed. I had no idea about any of this stuff.
On your second meditation session which I have done today for the first time, again I started feeling as a humpback whale and waited for your voice then at this moment I heard the words 'you are going deep, very deep' and then I commenced diving and swimming deeper and deeper, passing many ocean creatures and growing forests. A vision came to me of the under the sea oilfield and that brought up sadness. I dived deeper and came upon a single dolphin who had been muzzled to stop it from singing out songs of healing. I reached out a fin and in touching the muzzle it dissolved and fell away. I was then told that all dolphins had been voice blocked and that by this action all dolphins could now sing and the new frequencies that were being installed would clean up all of the oil spills in our oceans worldwide.
I then continue with my descent going even deeper, entering the trench at the bottom of the ocean and I swam down a very long staircase and into a deep sea vortex where I met and talked with the Seven Founders.
Thank you Eddie for enabling me to connect with this great world as I am unable to connect on my own, even though they tried to connect with me back in 2000 but not knowing who they are I was fearful of them.
Please feel free to share appropriate portions of this, especially I feel like the information concerning dolphins and it will be interesting to see what new areas of frequencies that they can access that were not previously available to them as many dolphins are walking with humans as one of them.
Kindest of regards.
Diane.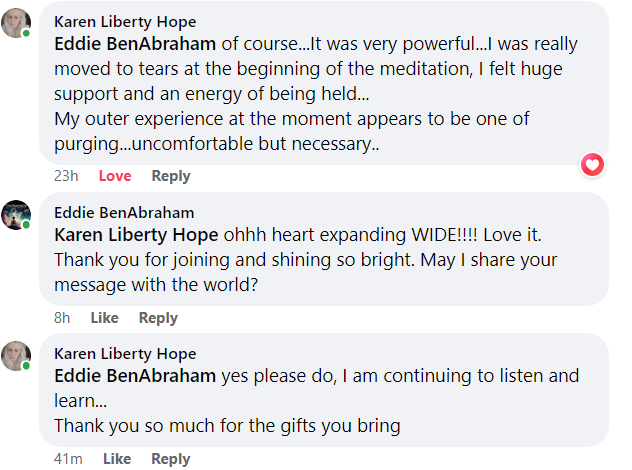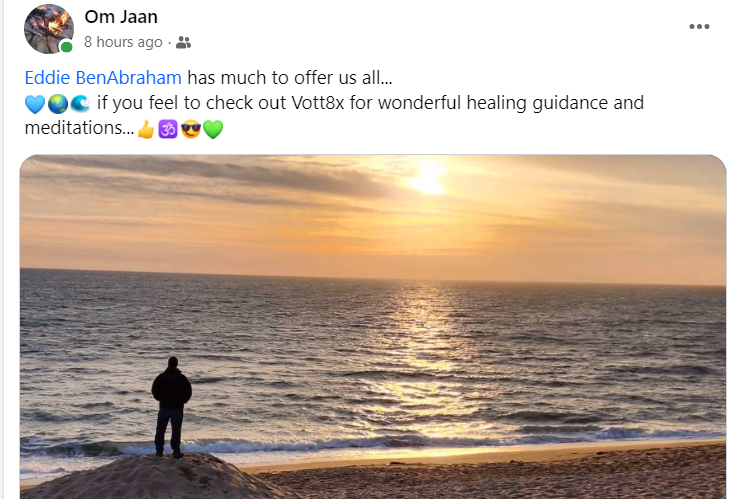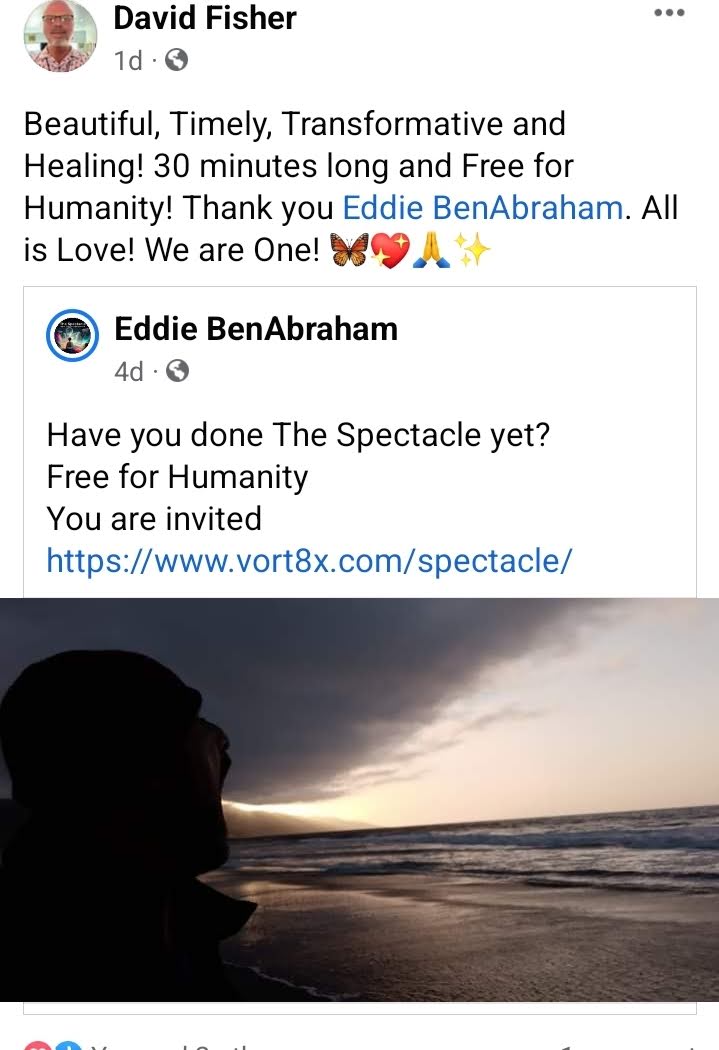 Healing-Journey with The Original Whales, Gaia & The Seven Founders – Free Meditation
Welcome, beautiful soul,
This healing journey is designed to help you cross the bridge to New Earth – The Golden Age.
The Seven Founders, Original Whales, and Gaia come together in a powerful and profound way to bring forth the gifts and tools humanity now needs.
The transition and awakening process of the collective-consciousness begins with you.
Each of us has the power to create change. We were given the means to choose our reality through free-choice, intention, determination, persistence, love and compassion.
We have one Earth and we chose to be here during these profound biblical times.
I am grateful for your divine presence, dear brothers and sisters. It is a humbling experience to play a role through the connection and guidance Of Gaia, Cetaceans and The Seven Founders.
I look forward to witnessing our new Earth joyful, healthy, prosperous, and FREE.
With love and admiration,
~ Eddie BenAbraham
International Spiritual Mentor, Teacher & Channel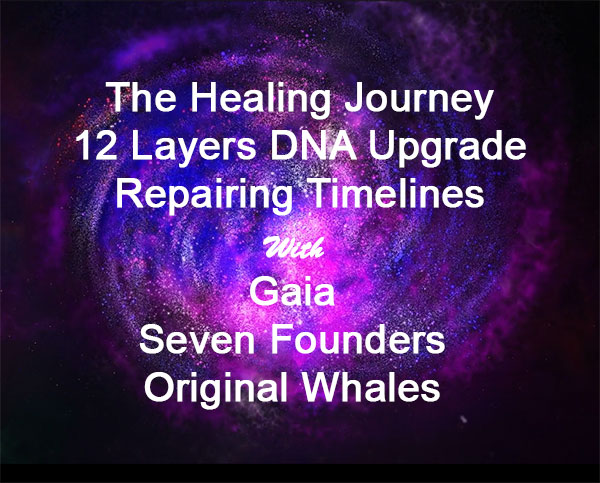 CLICK "VOTE", OUR SYSTEM WILL AUTOMATICALLY GAUGE YOUR STATE OF COMPASSION.
The objective is to find out how compassionate this healing event is. 
For the first 5 seconds, you will see your own result before it is combined into a collective-average.
Click once.
No Personal Information is Needed.
The Tool Detects Your Energy The Moment You "VOTE".
The more compassion the subject evokes in you, the higher they will rank.
Click here to learn how it works
Our goal is to promote compassionate actions in world communities. We offer the Compassion Gauge Tool on specific pages with the intent to inspire people and organizations to meld compassion into their mission and values.
The more compassion the subject evokes in you, the higher the results.
Eddie BenAbraham
President and co-founder
What If I Get Zero?
 Does NOT mean you are not a compassionate person!
Compassion is a state-of-being just like love, anger or joy and for each state, there are different levels of experience.  
Compassion – Marketing For A New Era – What Will You Choose?
Compassion measurement tool, Compassion measurement, Self compassion measure, Measuring compassion, Levels of compassion, How to measure compassion
Your contribution is highly appreciated.
Your generosity will assist in our continued development of the Compassion Tool and community effort worldwide to make our planet healthier and happier to live in.